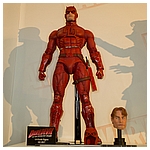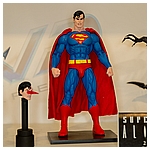 Toy Fair 2017: The NECA Booth
Some great new stuff was on display in NECA's 2017 International Toy Fair booth. Click the thumbnails above to have a look at the full gallery and make sure to check out the 1/4 scale Daredevil, the Superman Vs Aliens, and the classic Kenner Aliens Ripley figures. Even though everything displayed was quite cool, these mentioned figures were too cool not to single out!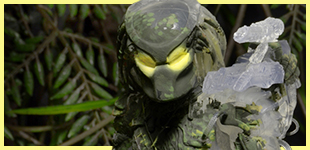 NECA: The 30th Anniversary Predator Collection
To commemorate the thirtieth anniversary of the first film in the Predator franchise, NECA will be offering a collection of improved previously released action figures and a brand new figure from the genre-defining movie. Click through to find out more!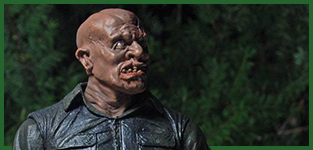 NECA: Friday The 13th Ultimate Part 4 Jason Voorhees
What stands 7-inches tall, sports 25 points of articulations, comes packed with two removable masks, two interchangeable heads, a knife, a corkscrew, a tombstone, a hacksaw, a cleaver, a machete, an axe, and an unstoppable desire to take out weekend warriors? If you guessed NECA's upcoming Friday The 13th Ultimate Part 4 Jason Voorhees action figure, you are ahead of the curve! Click the image above to have a closer look then head over to their site for more information!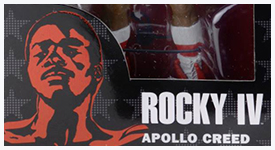 NECA Reveals Packaging For Rocky Series 2 Apollo Creed
With product hitting shelves very soon, NECA has released the image linked above showing off the packaged Apollo Creed from the second wave of figures in their Rocky collection. Click the thumbnail above for a closer look!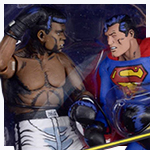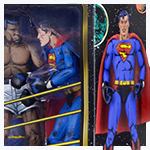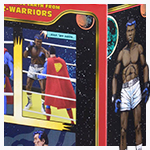 NECA Reveals Packaging For Superman Vs Muhammad Ali Set!
The packaging for one of this years' coolest releases is just as spectacular as the figures included within. Based on the Neal Adams cover of the classic DC Comics one shot from 1978, NECA's Superman Vs Muhammad Ali won us over when we saw the first images of the two figures included in the set, but now that the box has been revealed We're even more excited to get it! Click the thumbnails above to check it out.