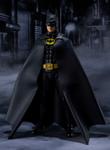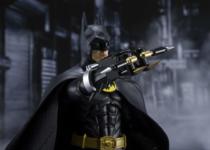 Tamashi Nations: Batman 1989 S.H. Figuarts Figure Revealed
Tamashi Nations unveiled their newest addition to the S.H. Figuarts Line, Batman from the 1989 Tim Burton Film. This should be available starting September.
Enesco: Miss Mindy Vinyl Snow White Review
The wonderful folks at Enesco sent us a review sample of one of their Miss Mindy Vinyl Disney Princess line. Check out our thoughts on the Snow White vinyl in the full article and click here to order yours.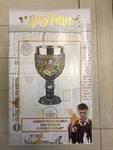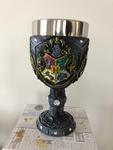 Enesco: Hogwarts Decorative Goblet Review
The fine folks at Enesco sent us a sample of the Hogwarts Decorative Goblet from the Wizarding World of Harry Potter. Check out our thoughts in the full article and click here to get one of your very own.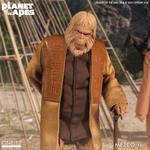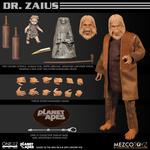 Mezco Toyz: Dr. Zaius one:12 Collective Available for Preorder
"Get your hands off me you dirty collectors!" Shown at Toy Fair, the Dr. Zaius one:12 figure is now available for preorder. Click here to get yours and check out the full story for all the details. Fun fact, the included doll was from the concept footage of the film to get the green light for the project.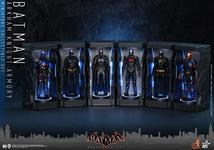 Hot Toys: Batman Arkham Miniature Suit Collection Announced
The Dark Knight has a long history in comics which comes with an enormous closet of a multitude of iconic suits from several forms of media entertainment spanning decades. Taking inspiration from the Batcave's Batsuit Chamber in the popular Batman: Arkham Knight video game, Hot Toys team has modified the futuristic armor pod to accommodate the sleek catsuits in miniature size.
2020 New York International Toy Fair Roundup
Another year and another great Toy Fair. Check out what impressed and excited us this year. Keep in mind this is only what we could show you, there are many more awesome things we got to check out that are yet to be revealed, so stay tuned for a great year!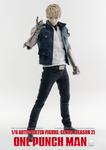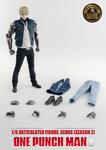 ThreeZero: One-Punch Man Figure Up For Pre-Order
How would One-Punch Man eat a two-bite brownie? We may never know. However, we do know ThreeZeros awesome new One-Punch Man figure is now up for pre-order. Check the full story for details and links to order.