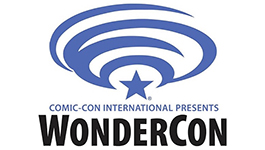 What Did You Miss At WonderCon?
Posted by: Vincent on
March 26, 2018 at 01:59 PM CST
---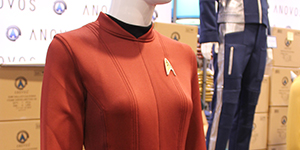 WonderCon in Anaheim just celebrated its 32nd year of being the sister-show to its larger counterpart, San Diego Comic-Con International, and was held from March 23-25, 2018 at the Anaheim Convention Center in Southern California. The show, much like the convention center itself, has grown from previous years with the addition of brand new halls for additional programming and panels, and will allow for increased foot traffic by way of nearly 75,000 anticipated attendees---which will make 2018 the most widely-attended WonderCon to date, up from 64,000 attendees in 2017.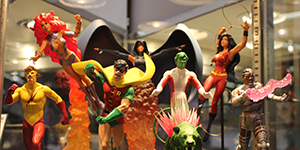 Boasting nearly 950 exhibitors, hundreds of hours of programming, and utilizing every available square inch of the newly expanded Anaheim Convention Center, WonderCon 2018 is steadily approaching the size and scope of San Diego Comic-Con. The primary focus of WonderCon is still the popular arts and comicdom itself, but the arrival of various Hollywood studios and streaming entertainment services has shifted the focus ever so slowly away from comic books and collectibles, and onto the production studios themselves: AMC, CBS, Fox, NBC, Netflix, Sony, SyFy, and Warner Bros. each had a strong noteworthy presence at the convention, and featured presentations for fans of their programs.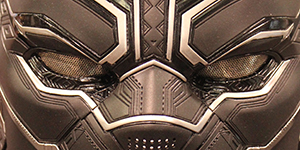 Our photo gallery features those exhibitors we have followed annually since WonderCon arrived in Southern California in 2012, however noticeably absent this year was Kotobukiya. In their place for the first time at WonderCon appeared Tamashii Nations with their Dragon Ball Z, Pacific Rim, and Marvel/Star Wars licenses among others on display. In addition to Tamashii Nations, in our gallery you will also find full booth coverage of PCS Collectibles, Anovos, EFX Inc., Super7, and DC Entertainment.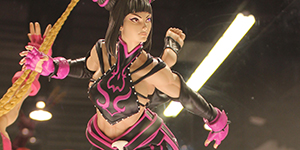 This year marked the first time WonderCon featured off-site attractions from TV, movie, and video game properties, none of which required a WonderCon badge to explore. Artists' Alley continues to shrink with fewer participants each year, and the vendor area was also noticeably smaller than in previous years. However, all but Sunday badges were sold out by Thursday of last week, which is a modest gauge of fan reaction to these changes. WonderCon once represented what San Diego Comic-Con resembled about 15-20 years ago: a show that rallied the popular arts, but maintained a central focus on comic books.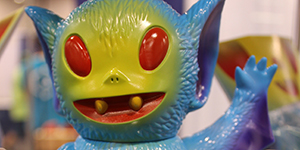 WonderCon 2018 is now just a smaller version of SDCC, with all of the same features and attractions one would come to expect at the San Diego show, and is now a clear alternative for those unable to attend SDCC due to the instant sell out of tickets each year. One can only remain hopeful that future WonderCon events will refocus on the humble origins of the show from its days in the California Bay Area, where it was truly a celebration of all things comics-related, including the talented men and women eager to assume the challenging task of maintaining this thriving industry for new generations of fans to engage in and enjoy.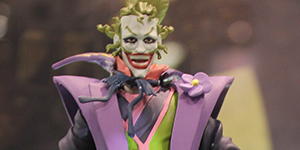 Click the thumbnails above to have a closer look at the galleries photography by Suzan Lund
---
Related Stories:
---