Breaking Games: Sparkle Kitty Nights Review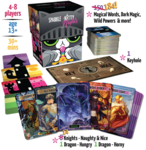 For those of you not familiar with Sparkle Kitty, we can probably draw allusions to Uno, Butts in Space, and some other strategy based card games that involve humorous elements. Whereas the original Sparkle Kitty was geared toward all ages, this is definitely better for the older children and adult crowd.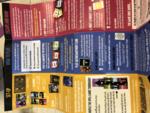 How Does It Play?

As a card game enthusiast myself, the first thing that makes or breaks a game for me is the complexity of game play. It's always better to have a game at its core that you can learn in five minutes and then have ways to enhance playability with "optional advanced play" rules. With Sparkle Kitty Nights one could learn the basic rules in about five minutes, helps if you watch one of the online tutorials, but it was a little daunting from the sheer amount of information. We recommend a 'learning as you go' approach because this is definitely a visual game.

The object of the game is to free your knight, good or bad (more on that later, and free your teammates card as well. [Side Note: we really appreciated the use of puns when naming the knights.] To do this you need to remove your tower cards by playing your hand until you have no cards left. Basically you are making symbol and color matches and saying the phrases you form, dirty or less dirty, out loud.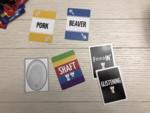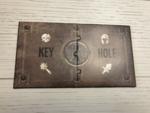 So How Does This Stand Out?

Where Sparkle Kitty Nights becomes unique is in both the preface and the card deck. You are working in teams, but you don't know who your team mate is at the start of the game. There are good knights and bad knights, essentially you want to get yourself and you friend our while burying the other team. There are cards or moves that allow you to look at another player's knight card and other combinations that let you add to other's towers.

The magic cards were actually quite interesting in setting up the strategy, similar to deciding when to play or hold an action card in Exploding Kittens. There is enough game variety to keep this from feeling repetitive or boring after a while. We recommend playing in a group size of six or more to have a really entertaining session. The real fun was not just in winning but frustrating the other team through dumping on their towers or coming up with interesting card phrases.

Just when you think you have the game down, Breaking Games added another dimension of play. For those times when you have an odd player set, they got you covered. One player gets to be the dragon, and unlike the knights who are trying to escape with their team mates, the dragon just simply needs to....eat all the knights. So basically your objective is chaos, after freeing yourself you want to help free others, so you can eat them.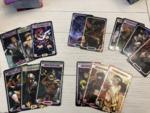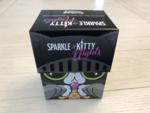 Final Thoughts

This truly felt like its own game and not an expansion. You can easily pick this one up without worrying about missing the original set. In addition to the play, the time spent crafting the set should also be appreciated. The knight and dragon cards feature great artwork, the box is a fun cat with removable helmet, and everything, game board included, fits neatly in an easy to transport box. This is an excellent addition to anyone's game night whether they be fans of card or strategy games.

The game was a crowd-funded effort and just recently started shipping to those who backed in the original campaign. We anticipate that breaking games will offer it on its website at some point in the near future similar to the original Sparkle Kitty. In the meantime, you can get the original on Amazon or Breaking Game's website.

**Breaking Games provided us with a demo copy for this review.