Cool Toy Review 2019 Holiday Gift Guide

Stocking Stuffers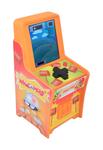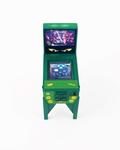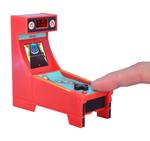 Super Impulse Arcade Minis

We got our first exposure to Super Impulse this year at Toy Fair and have been impressed with their ability to capture a sense of whimsy in little packages. This summer they launched the summer boardwalk series. Each game features electronic game play on high resolution, high definition LCD screens. Includes digital score screens, game sounds, multi-level play, and more! Best of all, no quarters required! Best of all they are in the $15 to $20 range and small enough to make the perfect stocking stuffers for that gamin enthusiast or child at heart. Check out our review of the TMNT pinball arcade game here. You can find these products at Target, Walmart, and Amazon.

Factory Entertainment

This year at SDCC we got a chance to see the amazing products that Factory Entertainment makes for fans of many licenses from James Bond, to Ghostbusters, DC, Harry Potter, and many more. The good people at Factory Entertainment were gracious enough to provide us with an assortment of great products to showcase, and we are quite impressed by the variety of offerings. They have products pertaining to most of the major licenses and there is something for everyone. You can purchase directly from their site here or fan channels like Big Bad Toy Store or Entertainment Earth.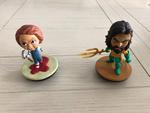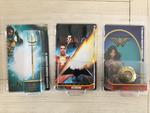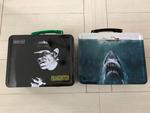 Revos, Kuzos, and Tin Totes - Best Desk and Office Accessories

A step above the traditional bobble head doll, these weeble, wobble, and spin. Great to display your favorite character and entertain you when you are losing interest on a conference call.

For those not familiar with the Kuzos series, they are mini prop replicas that are a space conscious way of displaying your fandom. Perfect for a desk or bookshelf. Again a variety of license but the DC series is pretty cool.

While not stocking stuffer size, these tin totes are still great for anyone looking for a sense of nostalgia and style when making those coworkers jealous. Plus you can always fill them with other stocking stuffers! Universal Monsters, Jaws, dinosaurs, and more.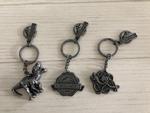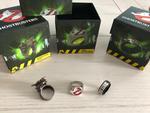 Keychains and Rings - Fandom on the Move

Looking to take a piece of your favorite characters or series with you? Factory Entertainment has a great selection of key chains and rings that will display your inner nerd. We are especially fond of Mr. DNA anything. Be on the look out for this keychain in future reviews, he is the building block of life after all.

These rings are simply amazing. We have not seen spinner rings before, so props on the design of this thing. Perfect for those looking to stay engaged during monotonous tasks. Special kudos for the terror dog ring. It really captures the look from the movie and is just awesome. You can get these in a variety of sizes too, so perfect for any age or gender.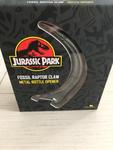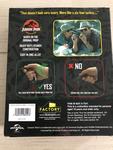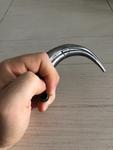 Bottle Openers - Party Time

There are a variety of offerings on the website but we had the most fun with the Fossil Raptor Claw metal opener. Not only does it look like the prop from the movie, it works really well too. Whether you are looking to party in style or scare small children who do not respect paleontology, this is the perfect gift of you.


Toys




Marvel Legends

Whether you need a new Wolverine or Spider-Man, or even if your tastes are more eclectic, Hasbro's Marvel Legends line has you covered. Awesome accessories, interchangeable heads and hands, and the ever-popular Build-A-Figure program make Marvel Legends a crowd pleaser.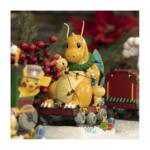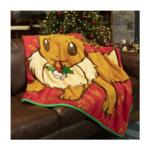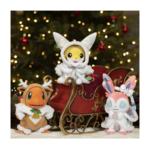 Pokemon

What is any occasion without Pokemon? You may have seen our coverage of the holiday themed merchandise earlier this month. They have everything from toys to decorations to blankets. This is perfect for the Pokemon Trainer in your life or pretty much any kid. Grab it at PokemonCenter.com. Check out our coverage here.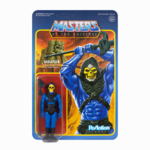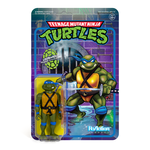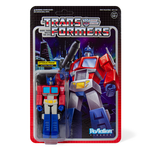 Super 7 ReAction

What started with unproduced figures from Alien has really expanded to include Transformers, Master of the Universe, Universal Monsters, Sports Stars, and many more. Getting to the point where this line can start to challenge Funko! These are great for those who love vintage style action figures or just a fun take on their favorite toys from the past. Check out their site for a sense of the variety of offerings in this line.

Video Games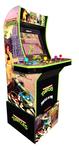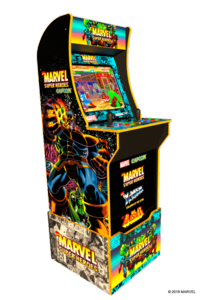 Arcade1Up

We continue to be impressed with this first at home arcade brand. Affordable and stylish, these are much art installations as they are fully functional arcade games. Now in the third generation of machines, they have only improved in quality and have gotten into some of the most iconic title of our youth. Generally a little on the higher end of the gifting spectrum (starting at $299) these are on sale at Walmart for the holiday season with some as low as $149. Check out our reviews of the Marvel Super Heroes, TMNT, and Star Wars cabinets to see why you should own one. You can pick these up at Walmart, Best Buy, Target, and several other stores. These are perfect for a retro gaming enthusiast, avid gamer, or any dad who is a kid at heart or nostalgic for the golden era of arcades.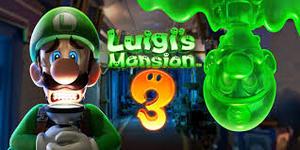 Luigi's Mansion 3 - Nintendo Switch

We are a huge fan of this series and this latest entry does not disappoint. Taking the best parts of the previous games, Nintendo once again creates a challenging yet fun and entertaining adventure with one of the most underrated characters in the franchise. The game has a distinct level of charm that makes it suitable for all ages and the best part is the introduction of the two player capability. This added a new dynamic and allowed us to include a friend in game play to really stick it to those ghosts. Great for on the go fun or a session with a friend on a tv.

Premium Collectibles










3A

Hasbro and 3A teamed up to create a high-end and amazing figure of Optimus Prime for their Transformers DLX Collectible Figure Series. DLX Optimus Prime stands 11.2inches tall and features screen accurate detailing, 53 points of articulation, LED illuminated eyes, and die-cast metal parts! Check out our photo gallery.

LEGO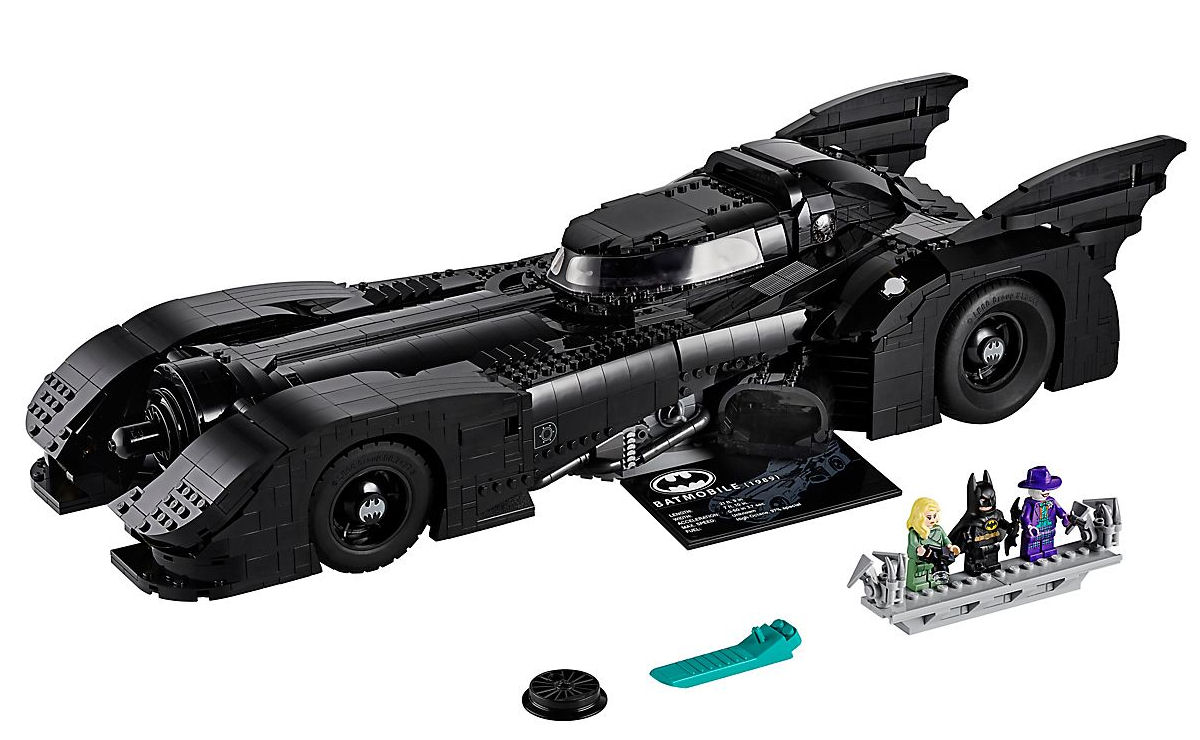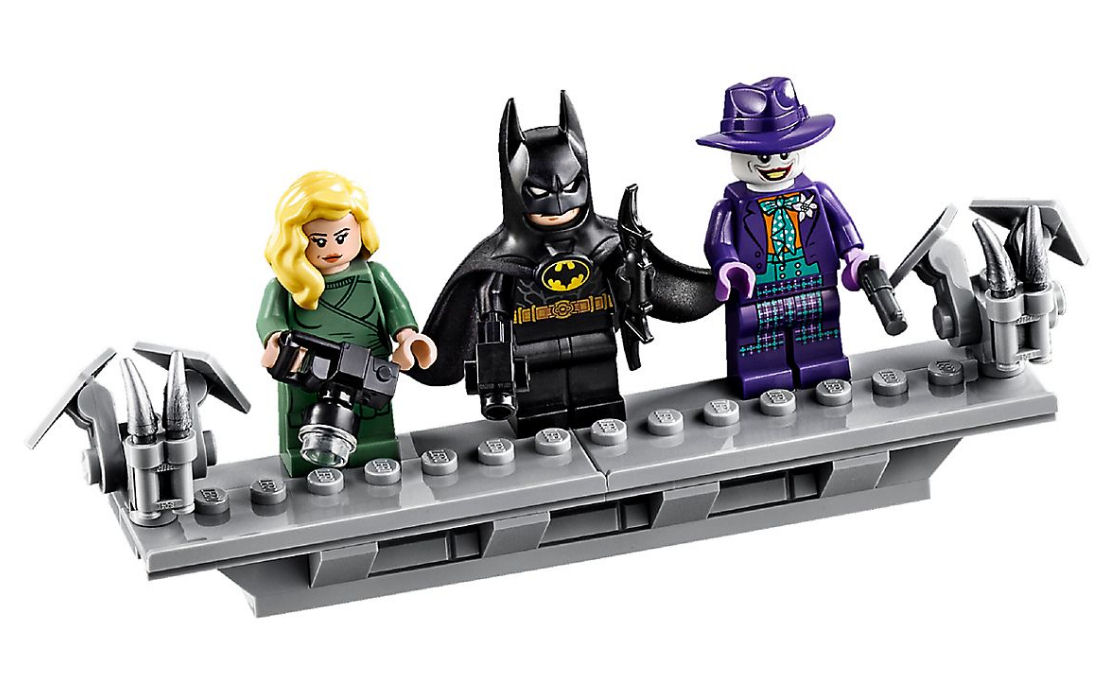 76139 1989 Batmobile

The Batman franchise, which celebrates its 80th birthday this year, is also marking - with assistance from LEGO - thirty years since the first Tim Burton and Joel Schumacher movie, with 76139 1989 Batmobile. This beautifully detailed LEGO brick-built model replicates the classic curves of the Batmobile, as seen in the 1989 movie, and has a slide-open cockpit with a new-for-wraparound windshield element, hidden machine guns, decorative grappling hooks on each side of the vehicle and a rotating display stand. Included with the set are three brand-new mini figures: Batman with a cape that matches his 1989 movie outfit, The Joker and Vicki Vale!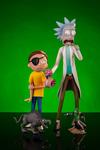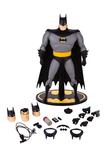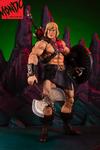 Mondo

We got a look at Mondo's 1/6th scale line at SDCC. These are super detailed versions of classic figures at the higher end price scale. They have a wide range of offerings and only have plans to expand. These are ideal for hardcore collectors or those looking for a special display piece from their favorite series. Check out the site for more offerings by clicking here.