Fan Jackets: Venom Clothing Line Released

Superheroes of the MCU might need to upgrade their powers because there is a new foe in town - Venom! Following his brief role in the Spider-Man farnchise he gets to run solo this summer!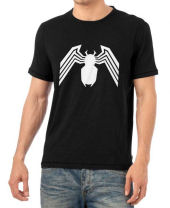 Now you can express your fandom for this monstrous creature in the new Venom clothing line, that includes t-Shirts, hoodies, jackets and more, from Fan Jackets.

Shop your picks today and take advantage of their sale!