Hot Toys: Avengers: Infinity War 1/6th Scale Power Pose Hulkbuster Figure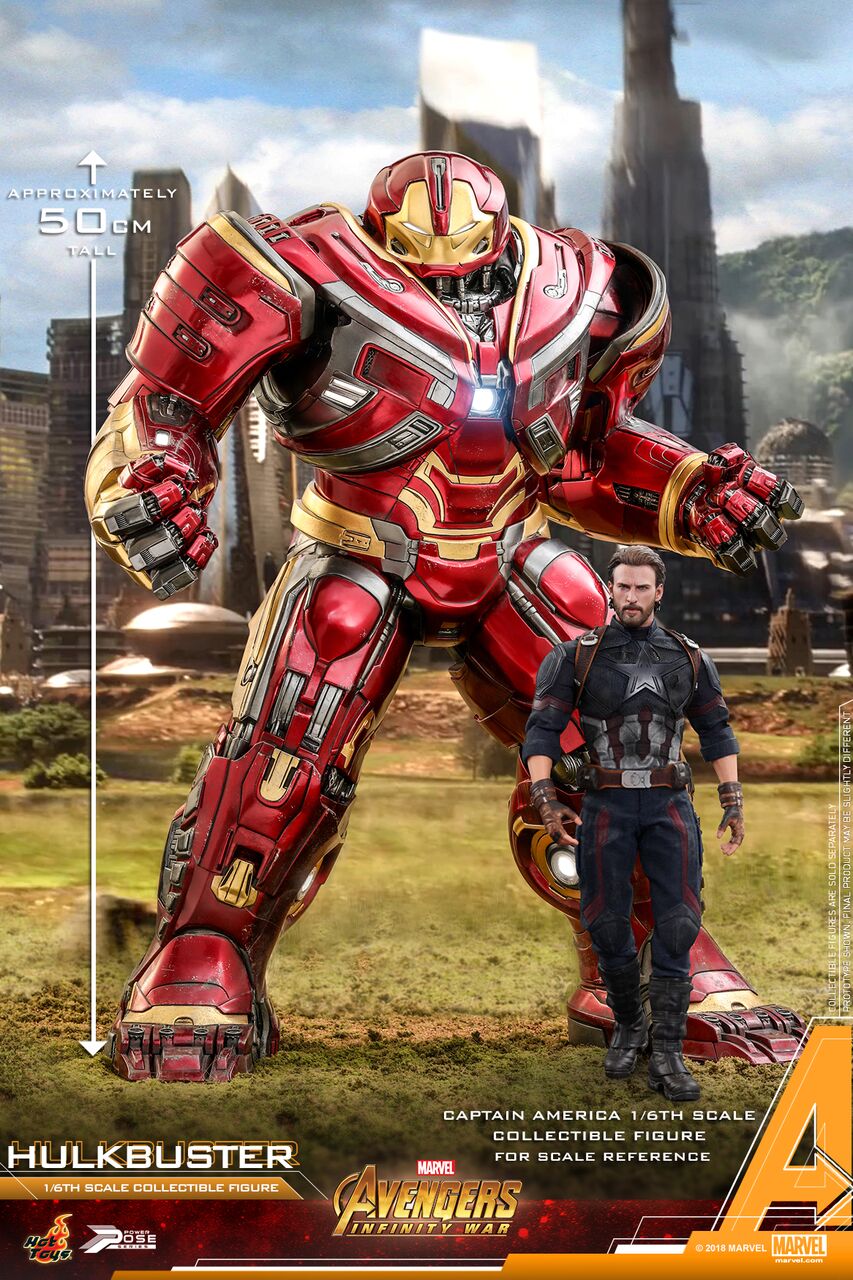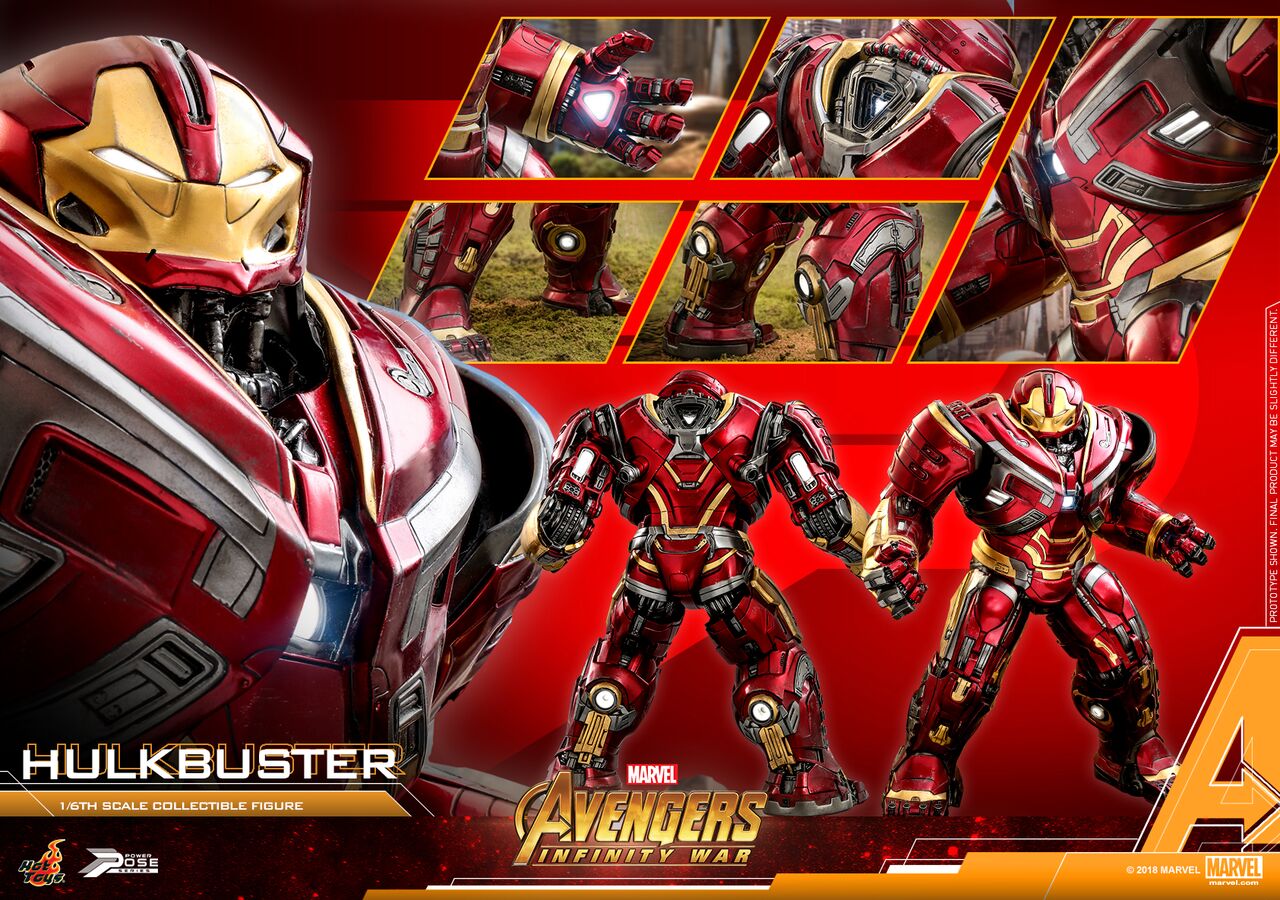 The long awaited Avengers: Infinity War has finally hit the big screen. Ten years in the making, the Marvel Cinematic Universe is coming to a head when its super heroes come together for battle against the Mad Titan himself. As one of the most powerful suits in Iron Manís arsenal, the Hulkbuster armor is coming back to protect Wakanda from Thanos's invading army!

The screen authentic vinyl-made collectible figure under Power Pose series is specially crafted based on the appearance of Hulkbuster in Avengers: Infinity War. This colossal figure stands approximate 50cm tall with 18 LED light-up functions scattered throughout the armor with awesome details, it is meticulously painted in iconic metallic red, gold and silver with weathering effect, two pairs of interchangeable hands including a pair of fist and a pair of relaxing hands, semi-articulated body with the ability to perform head, arms, wrist and waist movements.

Marvel fans, be sure to prepare room for the gigantic beautifully designed armor machine for your massive Avengers: Infinity War display!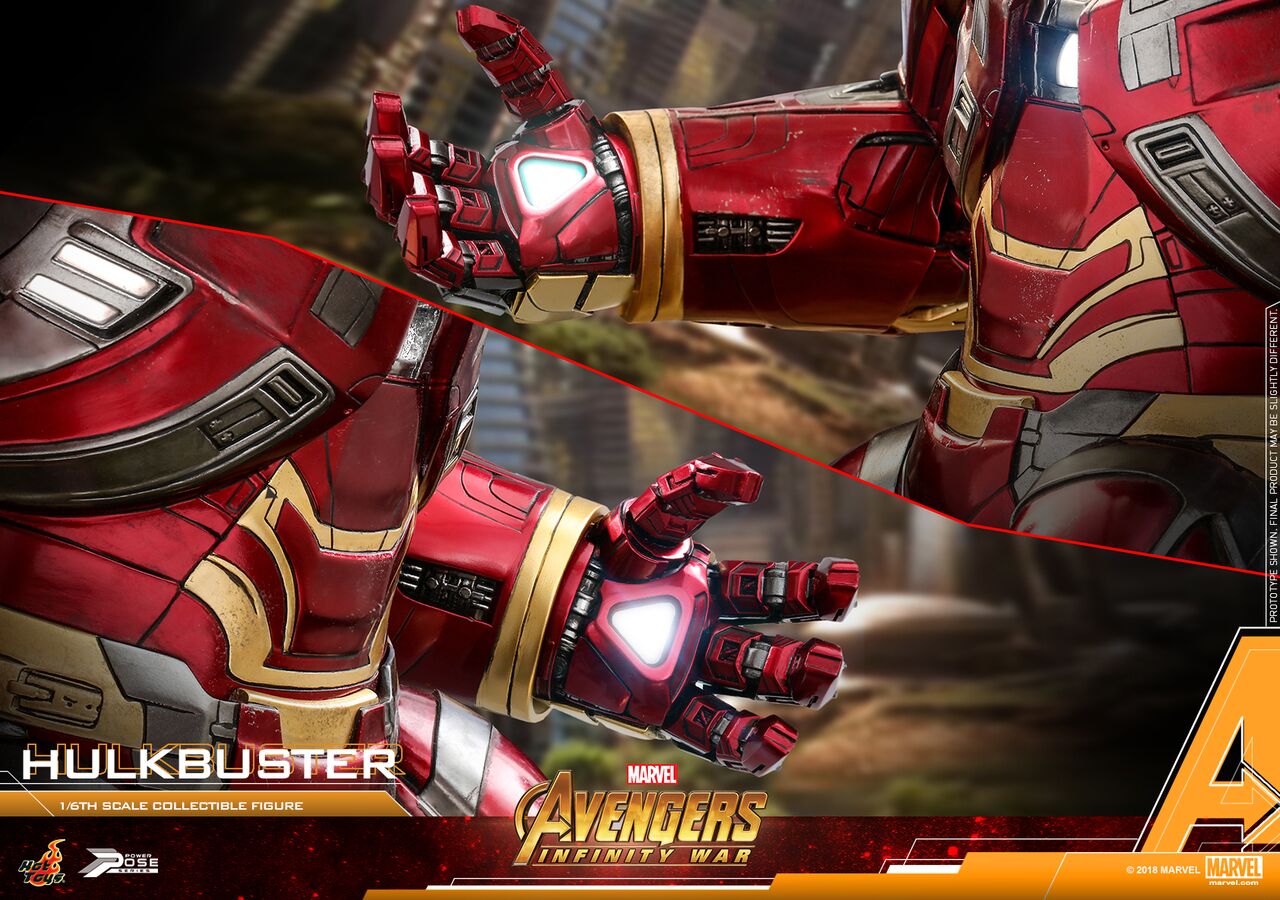 - Authentic and detailed likeness of Hulkbuster in Avengers: Infinity War
- Approximately 50cm tall
- Special features on armor:
- Metallic red, gold and silver colored painting on armor with weathering effect
- 6 points of articulations
- Articulated head, arms, wrist and waist
- 18 LED light-up areas located in the eyes, arc reactor on chest, repulsor palms, back, and legs (white light, battery operated)
- Four (4) pieces of interchangeable hands including:
- One (1) pair of relaxed hands (white light, battery operated)
- One (1) pair of fists
- Crafted with vinyl material

Artist:
- Armor Painted by Lok Ho

Release date: Approximate Q2 Ė Q3, 2019

**Prototype shown, final product may be slightly different
**Batteries included for collectible figure
**Product details can subject to change without further notice

© 2018 Marvel.
© 2018 Hot Toys Limited. All Rights Reserved.