LEGO: 75810 The Upside Down Arrives

Something strange is happening in Hawkins, Indiana – but this time in LEGO® brick form, as the LEGO Group unveils its brand new set, LEGO Stranger Things: The Upside Down.

The first set, made in partnership between the LEGO Group and Netflix is a new build experience allowing fans of Stranger Things and LEGO bricks to explore the Byers' house and the supernatural world of the Upside Down in LEGO brick form, and is available from June 1st, 2019 - exclusively through LEGO online and brand store shopping experiences for US$199.99, CA$269.99, DE€199.99, GB£179.99, FR€199.99 and DKK1799DKK.

This is the ultimate collectible for Stranger Things and LEGO fans alike, allowing them to flip between the Byers' house in Hawkins, Indiana and the mysterious Upside Down world. This is the perfect set to build ahead of Stranger Things series three landing July 4, 2019!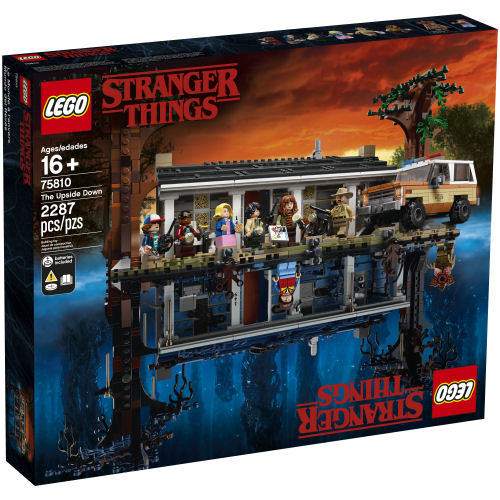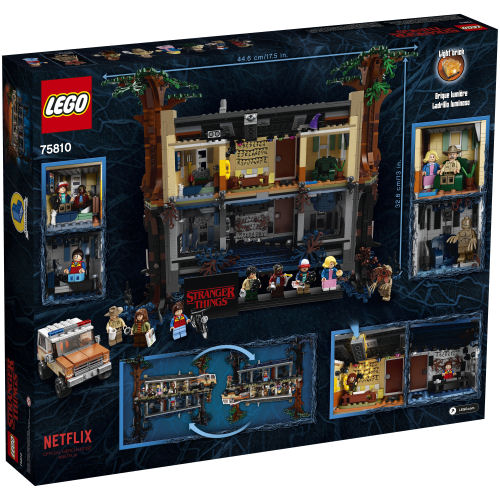 LEGO Stranger Things: The Upside Down (75810) comes with two sets of building instructions which allow fans to play & display both sides of this unique upside-down set. The upside-down version of the model is a mirror image of its real-world counterpart with a dilapidated look, complete with dark vines and murky colours in keeping with the fan-favourite Netflix series.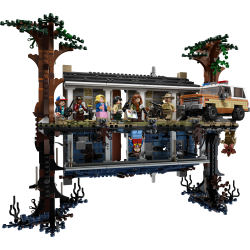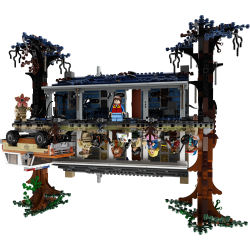 The 2,287 piece set is full of authentic details from the award-winning Netflix original show, including the alphabet wall complete with a light-up function, a buildable version of Chief Hopper's police cruiser and the phone in the Byers' living room, Step into Will's bedroom with a buildable bed and stickered elements of the posters decorating Will's room. There are small Easter eggs to be discovered throughout the house including a pseudo Jaws poster, a 'Will the Wise drawing' and a picture of the iconic Mind Flayer hidden in the attic.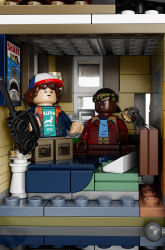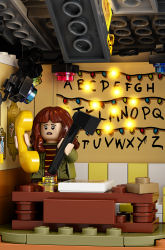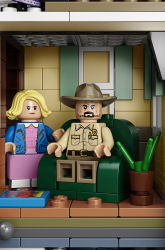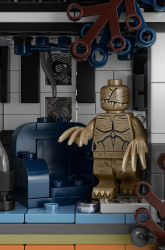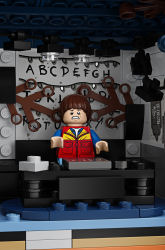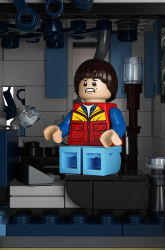 The set features eight Stranger Things characters recreated in LEGO minifigure form, including Chief Hopper, Joyce Byers, Eleven, Mike, Lucas and Dustin as they try to save Will from a minifigure version of the Demogorgon! There's a whole host of accessories for each of the characters including Hopper's coffee cup, Eleven's waffle and Mike's flashlight to help you solve the mystery of his missing friend.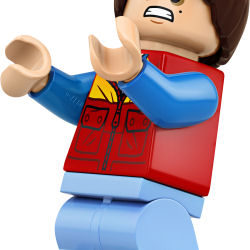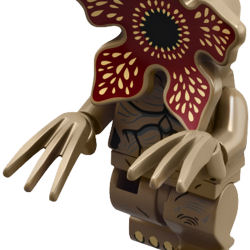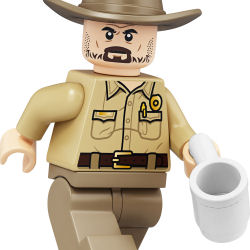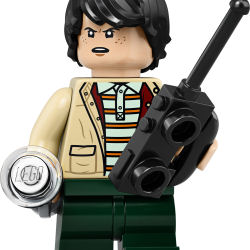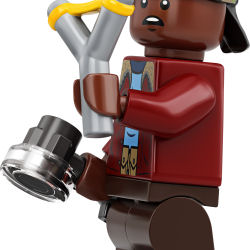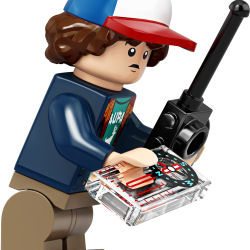 Curiously though, back in 2016 a Stranger Things submission to LEGO Ideas platform was refused because was of "a brand or licensed property that doesn't fit the LEGO Group's standards for appropriate content or themes" and contained "content or themes that we find inappropriate for a potential LEGO product." Somewhere along the way the standards that LEGO employs to ensure that the company's standfirst of "only the best is good enough" is adhered to was softened.

Jamie Berard, Stranger Things Design Lead at the LEGO Group said "It's amazing to see the collaboration between the LEGO Group and Netflix come to life. The Stranger Things universe offers us a wonderful opportunity to be playful with the bricks and allow fans to get lost in the mysterious world of the Upside Down. The design team has created an impressive model that is not only fun to build but also offers lots of details and 'Easter eggs' that should delight fans of the series."