LEGO: Mars Exploration Collection Touches Down

With the 50th anniversary of the Moon landings taking place, LEGO have jumped in - space boot first - to help mark NASA's Apollo 50 programme of events with a new selection of Space sets that aim to playfully engage the space explorers of tomorrow.

These eight new LEGO CITY Mars Exploration building sets are inspired by NASA's future missions to explore the Moon and Mars, and ensure that the sets reflect many technical details of the rockets, rovers and equipment that may someday use to send humans to Mars, LEGO designers met frequently with NASA during development!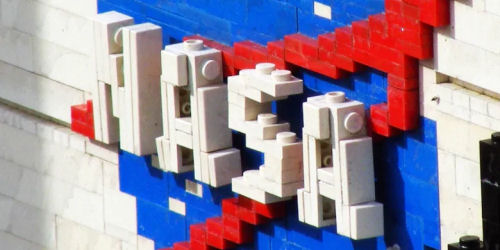 LEGO has a long history of collaborating with NASA, and during recent visits to Johnson Space Center (Houston, TX) and Kennedy Space Center (Cape Canaveral, FL), LEGO designers adjusted the look and feel of these new product to more closely mirror real-world counterparts. For example, learning about the importance of protecting against contamination to increase mission success prompted designers to add face masks for the engineer minifigures. The team also redesigned white LEGO rockets to a burnt orange color based on the actual materials NASA intends to use; in the past, rockets may have been left white for aesthetic reasons, but the extra coat of paint adds weight.

The centrepiece of the new Mars Exploration collection is 60228 Deep Space Rocket and Launch Control; it features a modular, multi-stage rocket with cockpit, booster and payload storage modules, a train to carry the astronaut to the rocket, a launchpad with opening tower arms, a rover with articulated grappling arms and the launch control tower which has detachable window and fold-out functions and a countdown feature that syncs with the LEGO City Explorers app for smartphones and tablets.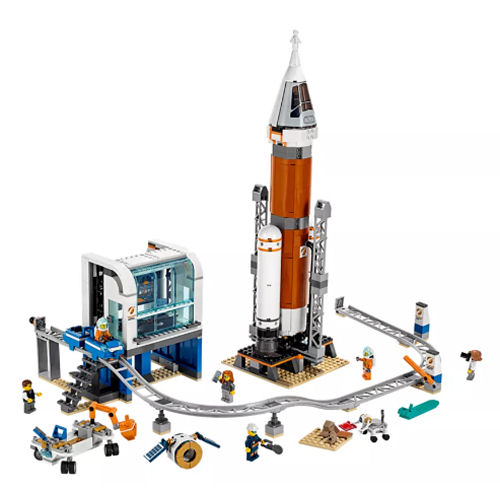 LEGO City astronauts would never get off the ground, let alone into space without the help of talented scientists, dedicated ground crew and quick-thinking mission leaders, so the LEGO City Mars Exploration theme includes a number of supporting sets to ensure that there they have all the cool vehicles and tools they need on Earth, and on the Moon and Mars, to complete their mission.


60224 Satellite Service Mission – This exciting spaceship toy features a shuttle with opening minifigure cockpit and room in the back for the satellite, plus a satellite with opening solar panels, Extra Vehicular Activity suit with golden visor, wrench and an astronaut minifigure.
60225 Rover Testing Drive – This building toy features a rover with removable cockpit, new-for-June-2019 articulated grappling arm and removable solar panel generator. This space toy for kids also includes 2 new-for-June-2019 geodes, a laptop, video camera, remote control, rock drill and a helmet with visor. Give any LEGO builder an amazing building experience with Instructions PLUS, available in the LEGO Life app for smartphones and tablets. The easy-to-use, intuitive building instructions let them zoom, rotate and visualize their creation using the special ghost mode as they go. This great space building set for kids also includes 2 minifigures.

60230 People Pack - Space Research and Development – This assortment includes a bunch of new minifigures in different jobs relating to space travel and exploration. This set also features a spinning G-force astronaut training machine with two seats, treadmill, rocky ground scene, drone with spinning rotor, plant growing pod, robot stand, computer stand and a test rocket with stand, plus 14 minifigures and a robot figure.
60226 Mars Research Shuttle – This playset features a space shuttle toy with opening cockpit, 2 opening cargo doors and space inside for the storage drone, rover with new-for-June-2019 articulated grappling arm, laser and tilting solar panels, storage drone with opening compartment and a helidrone with spinning rotor blade and scanner, plus a Mars scenery build with secret symbol. This exciting exploration playset also includes 2 astronaut minifigures.
60227 Lunar Space Station – This detailed toy set features 3 detachable, modular compartments that can be customized and rearranged however you like. There's a kitchen module, living module for sleeping and training and a lab module with light brick, central airlock compartment, detachable satellite and detachable shuttle with opening cockpit and storage space, plus 4 minifigures and a robot figure.
60229 Rocket Assembly & Transport – This features a large multi-stage rocket with opening 2-minifigure cockpit and rover payload module, launch control room with rotating satellite dish and a rocket assembly crane with winch. There's a rover lab with rotating arm tool, opening doors and raising platform, plus a large crawler with track wheels and a tilting launch pad, truck with articulated, new-for-June-2019 grappling arm and flatbed, and a rover with extending arm and drill. This cool construction toy also includes a ground build with 2 new-for-June-2019 geodes and a light pole, 7 minifigures and a robot figure
40345 Minifigure Set – Get young space explorers ready for high-flying action and adventure with this 40345 LEGO® City 2019 Minifigure Set, featuring 2 astronauts and 2 space technicians. Each minifigure is geared up for space-related activities, and the set includes a brick-built portable lab desk with a magnifying glass and solar panels, plus additional tools for more role-play fun. The white-and-green-suited astronaut minifigure and 2 green geodes are exclusive to this set, making this a great accessory toy for kids to extend their LEGO City universe.

There's also an offer running at LEGO shop@home for a free polybagged 30365 Satellite set, with qualifying purchases of DE€35/GB£35/FR€35/DKK260 between 05/06/2019 and 18/06/2019.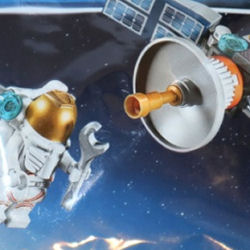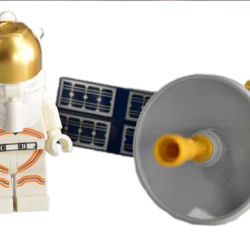 On top of all of this, LEGO is planning a worldwide schedule of activities at their retail stores to engage families in creative play designed to inspire their awareness and interest in space exploration. In North America, LEGO Stores will host Build & Play spaceship games from June 3-30. From July 1-30, LEGO Stores will host weekly Build & Display prompts related to Mars exploration while in London, Berlin and Paris, larger scale events are planned July 23-26!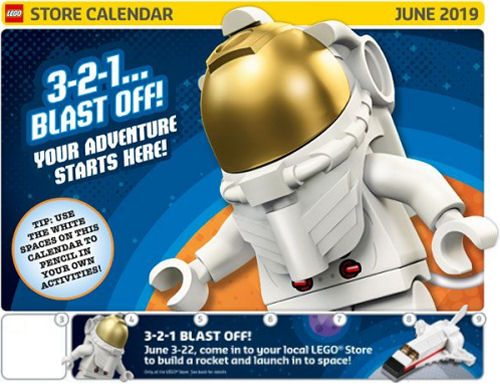 For more detail contact the LEGO retail store nearest you.