LEGO: Reveals Ant-Man Set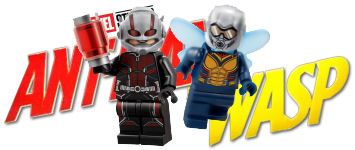 76109 Quantum Realm Explorers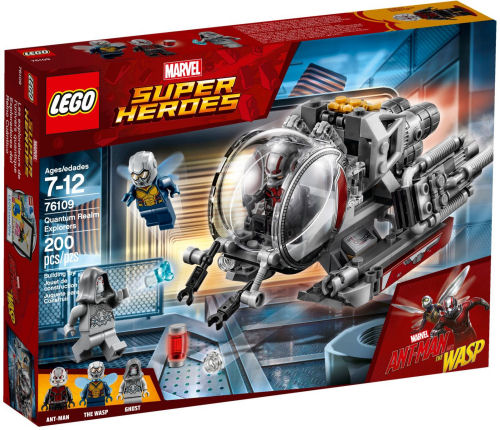 Fly into action against Ghost with Ant-Man's Quantum Vehicle and The Wasp with this LEGO® Marvel Super Heroes 76109 Quantum Realm Explorers set. The Quantum Vehicle features an opening, bug-eye-shaped minifigure cockpit, adjustable insect arms, stud shooters and adjustable engines for launch, hover and flight modes. This set includes 3 minifigures and a gold-colored trophy element.
Includes 3 LEGO® Marvel Super Heroes minifigures: Ant-Man, The Wasp and Ghost.
Quantum Vehicle features a bug-eye-shaped, opening minifigure cockpit, 2 adjustable insect arms, 2 stud shooters, 2 adjustable engines and 3 mufflers.
Adjust the engines for launch, flight and hover modes.
Weapons include Ant-Man's Shrink Gun and Ghost's 2 Power Blasts.
Accessory elements include a gold-colored trophy and The Wasp's wings.
Ghost minifigure is new for June 2018.
Recreate thrilling scenes from the Marvel Super Heroes Ant-Man and the Wasp movie.
Quantum Vehicle measures over 2" (7cm) high, 5" (15cm) long and 3" (9cm) wide.
This small set, which includes the vehicle that plays a pivotal part in an incredible adventure, is the only one scheduled for this Marvel Studios movie so if you're a fan you might want to grab one now. Don't forget that the rest of the Marvel superheroes line - which includes franchises like Guardians of the Galaxy, Thor, Doctor Strange, Iron Man, Black Panther and Spiderman - are also available from LEGO.