LEGO: Tron Light Cycle Coming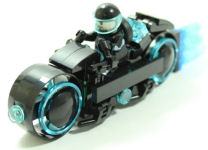 If you've been folowing the LEGO Ideas programme you'll already know that this submission broke the barriers - now it's only a month away so get ready to spin the light fantastic!

Thanks to the latest LEGO Brand Store calendar from Italy we're pretty excited to share the news that 21314 Tron Legacy set (aka Light Cyle), which got approved last November will coming out in April.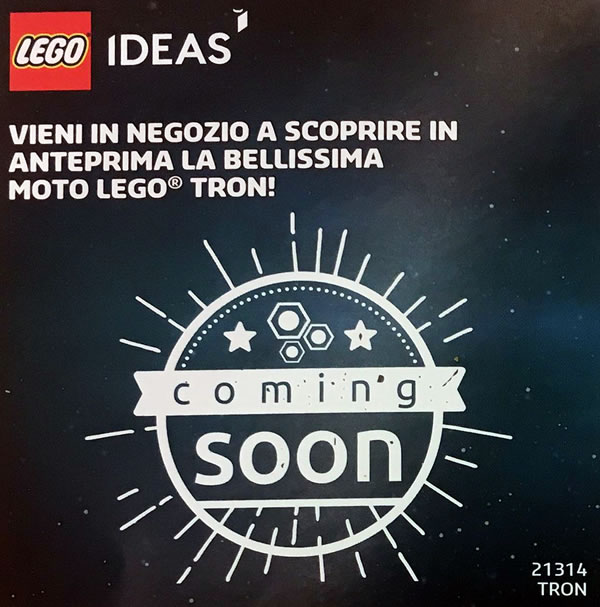 Come to the shop to discover the beautiful lego tron ​​motorcycle in preview
If you need a refresher then head to the project page at the LEGO Ideas website or check out the designer's interview with the selection panel for inside details.

Fans of these fan-inspired sets can turn their bow towards shop@home where the current LEGO Ideas incumbent - 21313 Ship in a Bottle is available.