The Pokemon Company: Detective Pikachu Trading Card Game Sets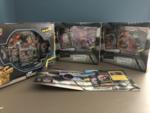 Detective Pikachu Trading Card Sets

- The new movie-inspired sets feature 26 realistic versions of your favorite characters.

- The cards are fully playable with existing decks.

- You can keep track of your cards using the Pokemon TCG Card Dex app for Android or IOS.

- Packages come in "case file" style packaging and also feature decks from the Sun and Moon series including Crimson Invasion.

Just in time for the movie on 10 May, the Pokemon Company has released the CGI versions of the popular trading card game. So far, we have only found these CGI versions available at stores in "case files" or the collector chest. These case files also come with the popular large-format cards and some other goodies. We found a Greninja pin in one set and a Detective Pikachu coin in another.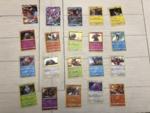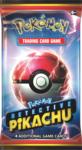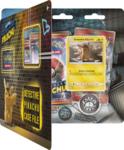 We found a good variety of characters that were seen in the trailer and maybe one or two we didn't but it doesn't seem like there are any deliberate spoilers here. Hopefully there will be another wave after the movie that will bring in additional CGI characters because, well, they are awesome. Starting at $9.99 the Pikachu case file is a great way to get a sense of what the new series offers and give you a nice start to the collection, plus that cool coin!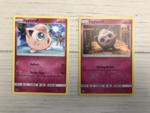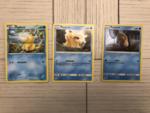 The cards still feature the iconic back to blend into any deck. We compared these sets to some of the character cards from previous series and noticed they seem to blend pretty well in terms of HP and abilities. Hit point varied a little, sometimes not at all, and the abilities varied just like they do from series to series. This helps add to the play variety and enhance the collectability of the line.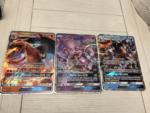 The larger of the case files came with the less practical, but still awesome, large-style cards. I don't know anyone that uses these to play a match, mostly because you have to buy a box set just to get one, but they are still pretty awesome and I know my son can't get enough of them.

You can pick these up online and in store at Best Buy, Barnes and Noble, Gamestop, Target, and Walmart. They range in price from $9.99 to $24.99.

We'd like to thank our friends at Triplepoint and the Pokemon Company for providing us with a review sample for this article.