ThreeZero: One-Punch Man Figure Up For Pre-Order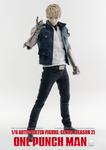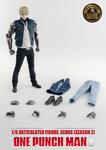 How would One-Punch Man eat a two-bite brownie? We may never know. However, we do know ThreeZeros awesome new One-Punch Man figure is now up for pre-order.

From the anime "One-Punch Man" SEASON 2, 1/6th scale articulated figure of Saitama's disciple Genos is now available for pre-order at https://www.threezerohk.com! Standard version is priced at 129 USD, and deluxe version is priced at 149 USD. All orders placed on ThreeZero's online store include worldwide shipping.