Toy Fair 2014: Hasbro's Marvel Presentation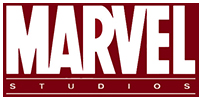 So, let's start from the beginning of the Marvel slideshow presentation. Hasbro employees Laura and Dwight are brought on stage to present their 2014 line-up of Marvel goodness to the (overly-packed out) crowd.

Guardians Of The Galaxy

The Guardians Of The Galaxy action figures, which were revealed earlier this week were a fun part of Hasbro's Marvel presentation. This 6-inch line will retail for $20 per figure and will see a July 2014 release date. In this line-up we'll see:

Drax: Includes two machetes
Star-Lord: Includes alternate head, face mask, and other accessories. Oh, and if you look at him real close, he looks like a Ralph McQuarrie concept of Luke Skywalker.
Gamora: With her sword
Rocket Raccoon: With his awesome over-sized rocket.
Modern Comic Nova
Space Suit Marvel Now Iron Man

Build A Figure Groot: Stands nine inches tall


The Amazing Spider-Man

Not much of anything that we already don't know. The Amazing Spider-Man 2 wave of Marvel Legends action figures were on display at the show, and they did look great. This wave is currently hitting retail stores nationwide (if you can find them), and are retailing for $19.99 each. Each action figure from this wave includes a build-a-piece to build your very own Ultimate Green Goblin.

Captain America

Same as the above. Not much of anything that we don't already know. Personally, I haven't been able to track these down at retail yet, so this was the first time that I got a good close-up look at these action figures, and they're dope! The Hydra and AIM Soldiers, as well as Red Skull were my personal favorite of this wave. Also hitting retail ( at $19.99 each) are the Winter Soldier, Captain America, and Black Widow.


Marvel Universe

Ah, and now we move on to the Marvel Universe Infinite Series reveals. A bunch of great stuff here ranging from Whirlwind, a brand-new Deathlok, Ares, She-Hulk, Thor, and many more.

Stay tuned as CoolToyReview publishes galleries showcasing all of tonight's Marvel awesomeness.