What Happened At The D23 Expo?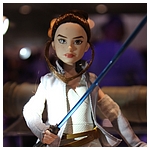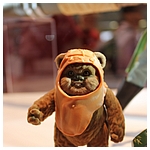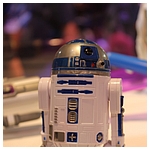 The fifth Disney D23 Expo took place at the Anaheim Convention Center July 14-16, 2017 in Anaheim, CA. and celebrated all things Disney, including virtually every aspect of each of Disney's entertainment brands and properties the world over. The weekend selected for the Expo is worthy of mention, since it is only one weekend before the behemoth known as San Diego Comic-Con.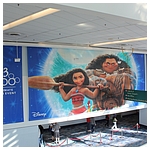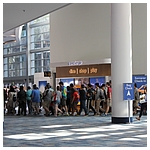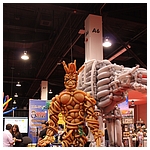 Without question, this year's D23 Expo went beyond expectation in size and scope, making the last Expo two years ago seem pale by comparison. Watching the company balloon in ways previously thought unconscionable can only be realized by attending each of the five D23 Expo events since 2009, and witnessing the expansion first-hand. While the ever-increasing umbrella of licenses is staggering in its own right, one cannot help but feel that the Disney juggernaut is only starting to take shape. With Marvel Studios, Lucasfilm, and Pixar all under the Disney umbrella, they have effectively transformed into the worldwide leader in entertainment by cornering the market on animation, live-action movies, and theme park venues which remain unparalleled by any other brand.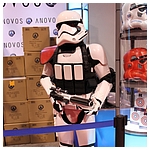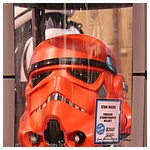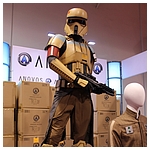 One of the highlights at each D23 Expo are the shopping experiences afforded to attendees with an ever-increasing number of retailers offering exclusive products throughout the weekend. Disney sponsored four sales outlets on the show floor, including the Disney Dream Store, Disney Music Emporium, the Disney Store, and Mickey's of Glendale, all of which returned from the 2015 D23 Expo based on fan demand. In addition to these stores, Disney retailer partners sold their own items directly from their respective booths: Steiff, ANOVOS, Funko, Mattel, Jada Toys, Pop-Minded by Hallmark, Sphero, Acme Archives, JAKKS, New Zealand Mint, and Disney Consumer Products all featured different exclusive items debuting each day, as well as sneak-peeks into upcoming projects for the months ahead.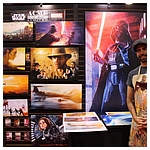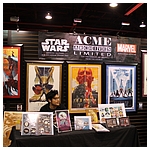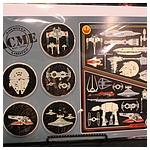 Sphero and Funko were new retailers to the Expo this year, each debuting high-demand exclusives. Sphero's app-enabled Spider-Man was available with an exclusive first comic book appearance costume variant, and Funko officially introduced the Disney Treasures collectibles subscription. This program sends subscription-exclusive Disney themed items to your door each month featuring memorable moments from Disney movies and theme parks.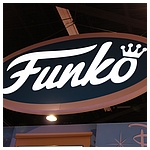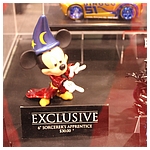 Mattel offered a never-before-seen Cozy Cone Alarm Clock based on the Cozy Cone Hotel from the first Cars animated movie, and JAKKS Pacific was on hand with new and future releases from their perennial Tsum-Tsum figure collection. JAKKS Pacific sold a limited edition D23 Expo exclusive Buzz Lightyear with a special metallic finish that vanished quickly each day. Jada Toys brought 3 limited edition collectibles to their booth available daily, including a 1:24 scale Cruz Ramirez gold chrome die-cast car limited to 1000 pieces, a die-cast 6" Sorcerer's Apprentice Mickey Mouse in an exclusive color limited to 1000 pieces, and a 4" Aurora & Maleficent twin pack of die-cast figures also limited to 1000 pieces.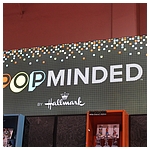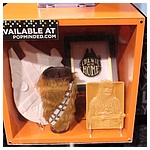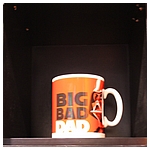 Pop-Minded by Hallmark sold an exclusive Itty Bittys plush beanie carded set that included Prince Charming and Snow White, as well as an exclusive Keepsake ornament repaint of "Mickey's Magical Railroad" and a Mickey/Minnie perpetual calendar. ANOVOS offered pre-sales on several of their Star Wars Force Awakens and Rogue One cosplay outfits and helmets, and biker jackets featuring subtle Marvel Super-Hero overlays. New Zealand Mint made their mark for the first time at the D23 Expo by showcasing their wide range of Disney licenses etched upon precious metal currencies, including their increasingly popular Star Wars offerings. Lastly, ACME Archives had a table in the D23 Expo Emporium, and offered two new Star Wars character keys including Poe Dameron and Rey based on their appearances in Star Wars: The Force Awakens.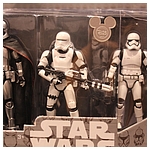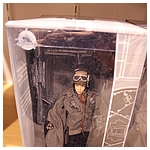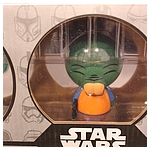 Virtually every item available in The Disney Store was exclusive to the D23 Expo, which featured a return of the extremely popular and strictly limited Disney Designer Doll Collection based on their classic animated features. Also available were 12" Star Wars Premium Elite Series action figure two-packs, each limited to 1000 pieces, and featured Princess Leia Hoth outfit and Darth Vader, Jyn Erso and Director Krennic, & Kylo Ren unmasked and Rey in Resistance Base outfit. The Disney Store also sold a Funko Dorbz Ride multi-pack with Han solo in Hoth outfit riding a Taun-Taun, and a Dorbz Cantina three-pack with Greedo, Snaggletooth, and Walrusman. There was a Tsum-Tsum plush trooper six-pack exclusive from JAKKS Pacific in the store, and a Star Wars Ultimate Figurine Set of 50+ mini-figures with characters from all seven Star Wars movies. The Disney Dream Store was the only place to purchase D23 Expo logo merchandise and apparel, and this is where the exclusive Star Wars R5-D23 droid factory action figure was sold sealed on card. The R5 unit was painted in blue, white, and silver, and included Mickey's hat as an accessory from the Sorcerer's Apprentice. Mickey's of Glendale offered their popular Disney Imagineering logo items and sold 30th Anniversary Star Tours attraction hats, shirts, and pins.

While shopping is a cornerstone of each D23 Expo, it has officially been eclipsed by the star-studded panel offerings featured on Friday and Saturday at the event. The D23 Expo Legends Ceremony, the Live Action at The Walt Disney Studios panel, and the Walt Disney Parks & Resorts panel all featured overnight queues (new this year) and wristband-only entry due to the capacity restrictions of Hall D23. This officially equates the D23 Expo with San Diego Comic-Con International by bringing "Hall H" level talent to Anaheim. Among those honored at the Disney Legends inductee ceremony were comic book icons Jack "King" Kirby and Stan Lee, Carrie Fisher and Mark Hamill, and Garry Marshall and Oprah Winfrey. The live action panel featured appearances by Mark Hamill, John Boyega, Daisy Ridley, Gwendoline Christie and others for Star Wars: The Last Jedi, and appearances by virtually the entire cast of Avengers: Infinity War. Marvel Studios had their very first dedicated booth at this year's Expo, and provided fans in attendance with poster giveaways as well as unannounced cast signings (Josh Brolin as Thanos) and panels conducted right from the D23 Expo floor. Black Panther, Thor: Ragnarok, and Infinity War as well as Star Wars: The Last Jedi could be overheard as topics of endless conversation brought about by the media buzz created as a result of the live action panel.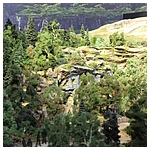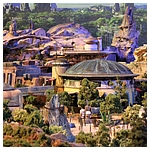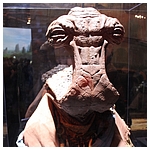 The Walt Disney Parks & Resorts panel gave way to the first official reveal of the name given to the "Star Wars Land" projects currently underway at Disney's Hollywood Studios in Orlando, Florida and at Disneyland across the street from the D23 Expo. The official name of this canonical land is "Galaxy's Edge" and will open first in Anaheim in 2019, and at a later date in Orlando. A physical relief map based upon artists' renderings created a centerpiece exhibit at the Parks & Resorts booth on the Expo floor, and received further explanation during the detailed panel with Parks & Resorts Chairman Bob Chapek. Galaxy's Edge will feature attractions that will enable guests to pilot their very own Millennium Falcon spaceship, and a guest's flight performance on this attraction will affect the way local patrons within the spaceport interact with them. Additional details on how this feature will work were not provided at the panel. Another attraction will put guests in the middle of a simulated battle between the Resistance and The First Order, details of which will be forthcoming as we near the completion of Galaxy's Edge. An environment reminiscent of the famed Mos Eisley Cantina from Star Wars: A New Hope will feature the infamous malfunctioning Star Tours droid named Rex as the bar's resident DJ. Once complete, the Galaxy's Edge environment at both Hollywood Studios and Disneyland promise to be fully-immersive and interactive in ways yet-to-be experienced by attendees at any theme park in the world, regardless of your galaxy of origin.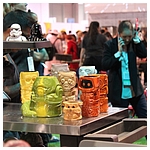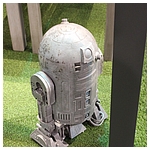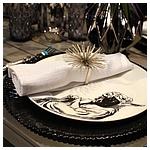 The next D23 Expo is scheduled to take place in Anaheim, CA. in 2019. It is nearly impossible to conceive what the current level of growth and development will yield for Disney developers by the time we reach the next Expo; while that date seems rather distant, there is one constant--the Disney brand of family entertainment continues to expand to levels unattainable by any other company in modern history. With the tenable level of excitement apparent throughout the weekend, and "day before" lines of excited attendees forming at 6:00am the day before the panel or event in which they were looking to be a part of, D23 Expo has absolutely matched San Diego Comic-Con not necessarily in the number of attendees present or the amount of tickets sold, but by the mark the show leaves on Disney enthusiasts chomping at the bit to be among the first to know what the Imagineers have dreamed-up for them to experience next. The true challenge lies in their ability to balance these newly acquired properties, including Pixar, Marvel, and Lucasfilm, in accordance with Walt Disney's vision for the company, lest they forget that it all started with a mouse...