Posted by: Nick on
July 31, 2019 at 10:43 AM CST
---
Factory Entertainment

We got a great look at some of the items Factory Entertainment had on display. IT has a big presence this Con with Part 2 on the horizon it makes sense. Factory has some exclusives of Pennywise on display. They also have the classic Universal Monsters, which are enjoying some kind of renaissance right now.

The Star Trek license is new to Factory and you can see some of the weapon replica minis they have. Expect a lot more Star Trek items in the future. One of my favorite exclusives, and also beloved by the Factory rep I spoke with, is the Pitbull Hoverboard from Back to the Future 2. I do not recall seeing any replicas of this before. The Marty one is done in so many formats, it's nice to see something different.

Lastly, Factory is producing a full-size replica of the Golden Gun from the classic Bond film, and it comes disassembled in a case, so you get all the fun of putting it together like in the movie.






Super 7 Boodega
Check out this selection of merchandise inspired by Universal's classic monsters. These are available at a pop-up shop a few blocks from the convention hall at 701 8th Avenue. Click to see our
GALLERY
.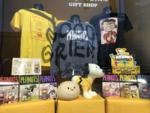 Super 7 Peanuts Pop Up Store
We had the pleasure of checking out the amazing Super7 Peanuts pop-up store at the offsite. Check out our
GALLERY
.



Tamashii Nations
Yes, booths! Not a typo. Tamashii Nations and the other licenses have six booths at the con. Check out our gallery for a look at Marvel realization figures, Street Fighter, Godzilla, Mortal Kombat, Pokémon, and more. Check out our
GALLERY
.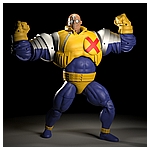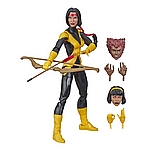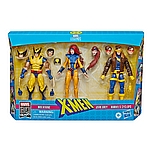 Hasbro Marvel Legends Booth
Following their panel at the 2019 San Diego Comic-Con, Hasbro has released a gallery featuring many of the
Marvel Legends
action figures they announced. Click this link to
have a closer look
at all the stuff you are going to buy in the next year!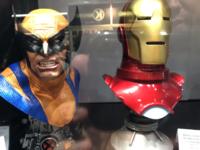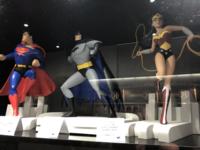 Diamond Select Toys
We got a look at a lot of new and upcoming busts, figures, and statues from Diamond Select Toys and Gentle Giant Ltd. Check out our gallery to see if you spot a few of your favorites. Check out our
GALLERY
.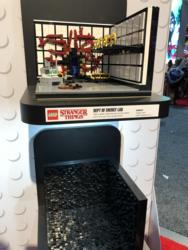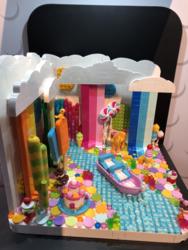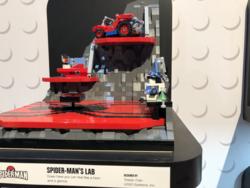 LEGO
We had a fun little walkthrough of the LEGO booth at SDCC and saw some great new sets and some amazing custom builds that master builders submitted to provide so great photo ops for visitors own custom mini figures. Click to see our
GALLERY
.
---
Related Stories:
Factory Entertainment: DC Cinematic Universe Scaled Weapons Review

---