New York Toy Fair 2018: Wrap Up
Posted by: Nick on
February 28, 2018 at 01:37 PM CST
---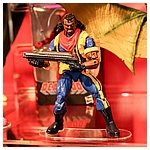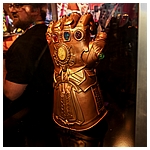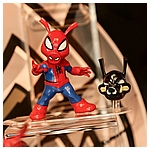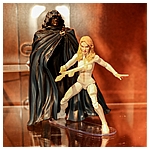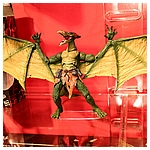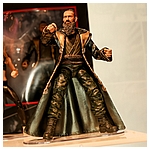 Hasbro Marvel BoothMarvel Legends
The Hasbro Marvel team took the stage with their first big reveal. An Infinity Gauntlet from the upcoming Avengers Infinity War movie. It features realistic movie sounds, moving fingers than can be posed open or closed with a locking feature, and light up stones. It will retail for $99.99.
Hasbro then quickly went through several new figures. Among them was a Wolverine with chopper, making him the third bike in the vehicle series. We also got a look at a new Magneto with two heads including a helmet off look, Bishop with his scarf and ultra mullet, a cool Cloak and Dagger set with the ability to display Cloak without his body, and a Walgreens-exclusive Thing finishing the Fantastic Four set. We got one last surprise when Hasbro showed us that the build a figure for the latest wave was Sauron, and he was a sight to behold.
10 Year Anniversary Figures
Hasbro revealed a planned set of 10 figures in 10th Anniversary boxes. Each set is based on a different Marvel film from Iron Man to Infinity War and the sides of the boxes feature a mural of art of the figures that connects. Hasbro showed us Tony Stark with new face paint from the new dot matrix tech and an Iron Man suit Mark I, an Iron Man 3 three-pack featuring hot rod Iron Man, Pepper Potts with swappable iron suit arm, and the Mandarin, a Civil War Captain America and Crossbones with swappable heads, and an Avengers Iron Man Mark VII. There were a couple of others on display in their showcase, click on the photos to take a look.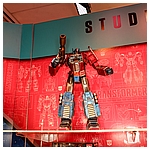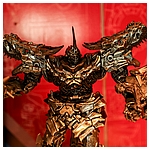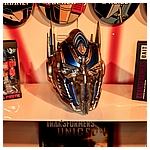 Hasbro Transformers BoothStudio Series
Hasbro is launching a new studio series revisiting characters from all the movie and rereleashing some older figures with improved designs. These will come in the deluxe, voyager, and leader classes. We got a nice look at the Blackout leader class ship with Scorponok and leader class Grimlock, which is finally deco accurate with his appearance in Age of Extinction. Next we got a glimpse at some fan favorites in the voyager class including Starscream from Transformers, Optimus Prime from Revenge of the Fallen, Megatron from Revenge of the Fallen, and Brawl from Transformers.

Masterpiece Movie Series
Back at the booth, Hasbro had the new Masterpiece Movie Iron Hide (MPM-6) and Barricade (MPM-5) on display. These pieces are licensed with the auto manufacturer, so they will feature the GMC and Ford logos. Expect Iron Hide to cost about $100 this fall and Barricade about $80 this April. No word on where to purchase these at this time but most likely exclusive to one retail outlet.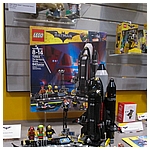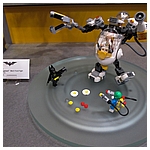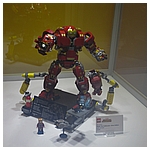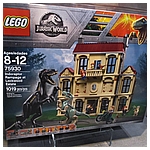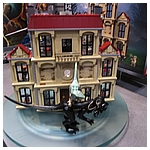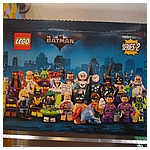 LEGO Booth
Our friends at LEGO gave us some grub and showed some upcoming products with minor spoilers for Jurassic World: Fallen Kingdom along with some new LEGO Batman Movie sets, Harry Potter LEGO sets, and a Collector's Series Hulkbuster.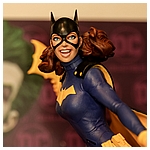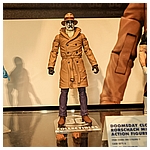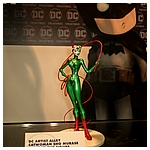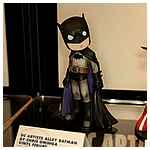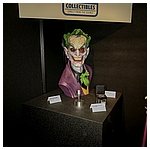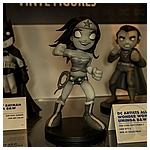 DC Collectibles Booth
For many years now, DC Collectibles display of upcoming products has always been our favorite to shoot at the annual trade show, and the 2018 International Toy Fair was no exception! Click the thumbnails above to have a closer look!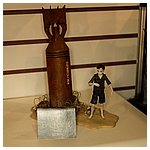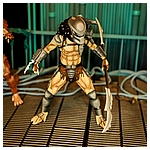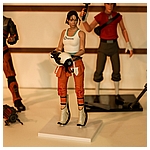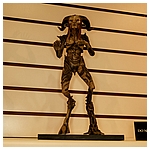 NECA Booth
NECA's 2018 International Toy Fair had a nice selection of new pieces for all their fan-favorite lines.Click the thumbnails above to check out what they have in store for collectors of their Marvel, DC, Del Toro, Alien, Predator lines, and more!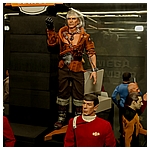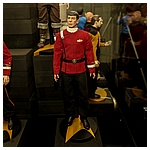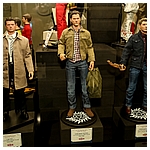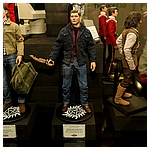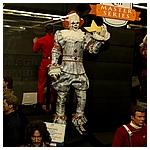 QMx Booth
Inconceivable! Quantum Mechanix' 2018 International Toy Fair booth featured the best 1/6 scale offerings produced by an American company in years. Click the thumbnails above to check out what they have in store for fans of Supernatural, IT, The Princess Bride (you get how we started this story now?), and of course Star Trek!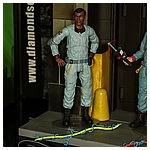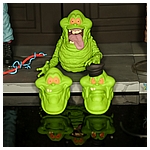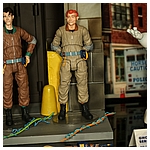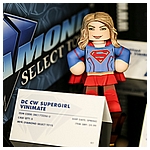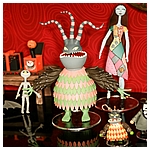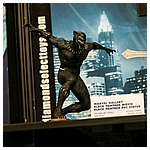 Diamond Select Toys BoothGhostbusters
Diamond Select Toys' Marketing Supervisor Zach Oat, who gave us a tour of their booth, was particularly fond of the
Real Ghostbusters
figures that were on display (as was our photographer*). Also shown were some characters sporting their
Ghostbusters II
movie costumes and a firehouse entrance display set with removable lettering for movie accuracy and swappable signage. A neat feature from this line was the alternate Viggo head for Ray.
DC Entertainment
There were a few bust from the long-running
Batman: The Animated Series
on display along with a few
Justice League
characters. A nice mixture of upcoming exclusives, a few pieces from the
Justice League
Movie, and some
Batman '66
busts. No, the bronze bust in the set does not open up to reveal the bat-button but the Zach did like the idea, so maybe in the future?
Video Games
We saw a few different styles for
Sonic the Hedgehog
toys but
Kingdom Hearts
took up the most real estate. There were figures from
Kingdom Hearts II
and
Birth by Sleep
. Expect some
Timeless River
exclusives to hit Gamestop or Hot Topic later this year.
Marvel Comics
The
Marvel Comics / Studios
line was quite impressive featuring
Marvel Select
action figures and statues from
X-Men
,
Deadpool
, Netflix Marvel, and the broader Marvel universe. The newest one here being Beast, making his debut in 90's Jim Lee (
X-Men #1 cover
) style.
The Nightmare Before Christmas
It's always great to see some new figures from this line and these prototypes delivered. We could not articulate them because they were resin casts but they were painted giving you a good idea of what to expect the finished product to look like. The tree in particular is an ambitious design, no word on how the skeletons will hang but it looks cool. There were also some environments sets featuring the wrapping table, which will connect if you get all three sets. The larger figures also included bases or other additional accessories for display. Expect these to be available for order in the late summer or early fall.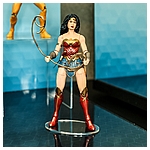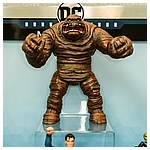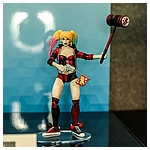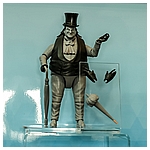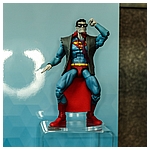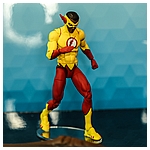 Mattel DC Comics Booth
Our schedule only allowed us to visit Mattel for a short period of time, as such, we were only able to shoot one section of their 2018 International Toy Fair showroom. Click the thumbnails above to view the full gallery showing off all the
DC Comics Multiverse
on display!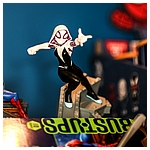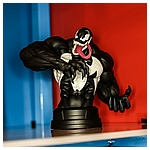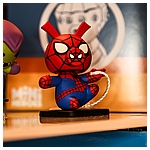 Gentle Giant Ltd Booth
After many years not attending the annual trade show, our friends at Gentle Giant have finally returned to New York City to show off their new mass market offerings. Click the thumbnails above to have a closer look at the
Marvel Comics
and
Star Trek
items they had on display in their 2018 International Toy Fair showroom booth, then head over to Rebel Scum for
check out their Star Wars offerings
!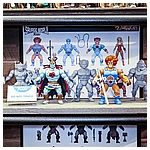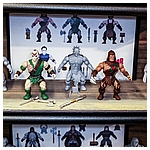 Funko Savage World
Funko is a company that, while continuing to offer past hits, continues to recreate themselves every year and the next evolution was put on display in their 2018 International Toy Fair showroom. Click the thumbnails above to have a closer look at the
Save World
action figure collection that paints popular franchises such as
Conan The Barbarian
,
Thunder Cats
, and all the slasher film villains with the vintage
Masters Of The Universe
-esque brush.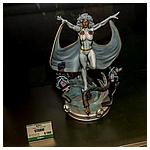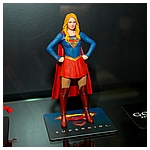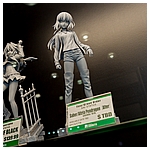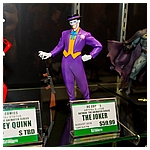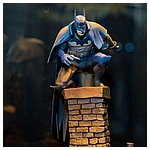 Kotobukiya Booth
Wrapping up our photographic coverage of the 2018 International Toy Fair, we take a look at the Kotobukiya booth. Click any of the thumbnails above to have a closer look at almost everything they had on display and then head over to Rebel Scum for a gallery featuring
all their Star Wars stuff
!
---
Related Stories:
---