Hasbro: HASLAB Bonus Increase for Unicron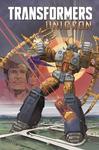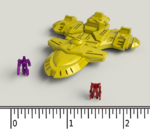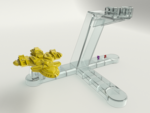 IDW Publishing is partnering with Hasbro on the UNICRON HasLab crowdfunding campaign to offer all backers a FREE Digital Comic Bundle once the campaign is successfully backed. The bundle also features an all-new UNICRON cover by fan-favorite artist Andrew Griffith!

Hasbro also revealed various enhancements backers can look forward to, including 15 points of articulation for Unicron's hands (3 per finger), a premium posable headstand to recreate the Bringer of Chaos' head floating in space, and the newly included Hot-Rod slug figurine to recreate how Hot Rod defeats the menacing Planet Eater!

Hasbro also added additional UNICRON supporters from around the globe that have backed the project through Hasbro affiliated retailers to the total tally, bringing us even closer to the 8,000 backer goal. Only a few more days left to make this dream a reality!