LEGO: B&N Stocks Harry Potter 4-Packs In US

The latest Harry Potter set to hit the market isn't a mass-produced big box build, but a simple pack of four limited edition minifigs, and Barnes & Noble is carrying them for the low prices of $7.99 in selected US stores.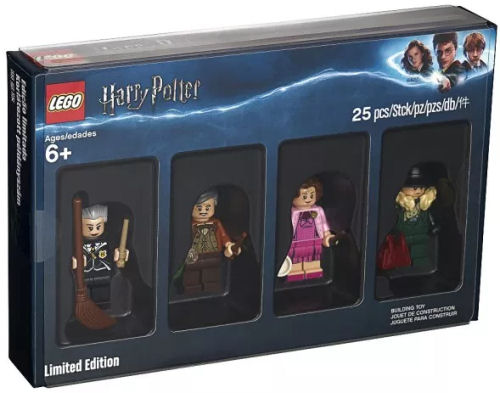 This set includes Rolanda Hooch (Flying Instructor and Quidditch Referee), Professor Horace Slughorn, Professor Dolores Umbridge and Professor Severus Snape in his Boggart-transformed state.

While it is great that they aren't part of a Gift With Purchase promotion their availablility is limitedto the realworld only and you'll need to check with your nearest branch before heading out to get one of these because stocks are limited.