LEGO: SDCC Events & Exclusives Round Up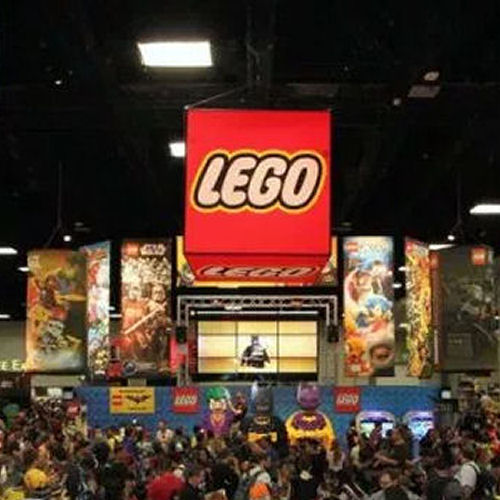 They might not be one of the longest running participants of San Diego Comic Con but LEGO have firmly grasped the significance and opportunities presented by the world's biggest celebration of pop culture. With special previews, exclusive collectibles, signings and panels there's not much left at SDCC for LEGO to manueuvre itself into.

As with past Comic Cons, LEGO has put a great deal of exhibition and showmanship into their booth, as well as a number of sideshow alley treats. Scroll on to see what they have in store for SDCC18.

The highly anticpated 21311 Voltron set will debut at San Diego Comic Con. It officially goes on sale to LEGO VIP members the day after SDCC ends but, according to Nerdist, a limited number will be available to purchase (priced $179.99).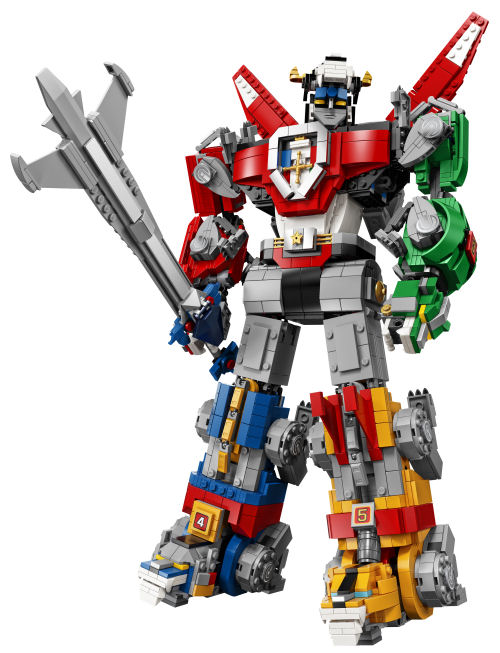 The IMBBoat will be tied up along side the Fifth Avenue Landing (behind the convention center), with Kevin Smith hosting celebrity interviews while industry guests enjoy a private workspace and lounge, refreshments, a photo booth, trivia games and gifts. One of the sponsors is LEGO Systems which could suggest that there is some supersecret LEGO Movie 2: The Second Part dealings going on behind closed portholes.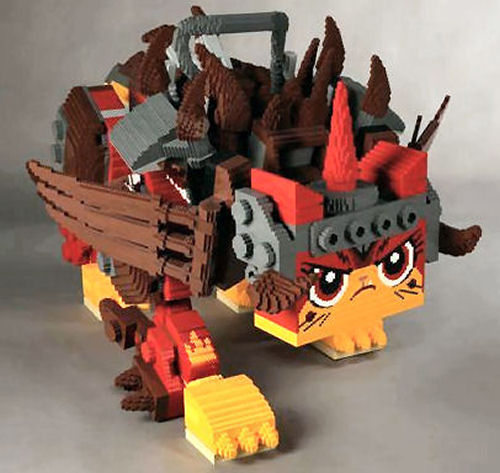 Speaking of LEGO Movie 2: The Second Part, the LEGO booth (#2829) will heavily feature this re-venture with a life-size Unikitty in her battle-mech Ultrakatty form. Three sets from the 2019 movie will also be unveiled (but not sold) to the public and an exclusive minifig will be part of the July 22nd (Sunday) lottery.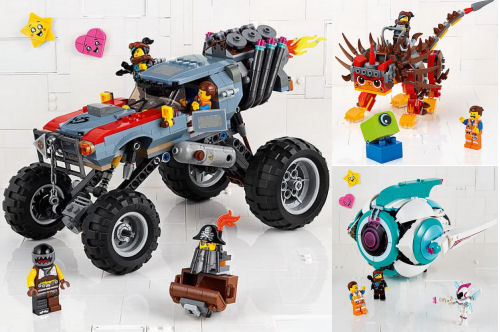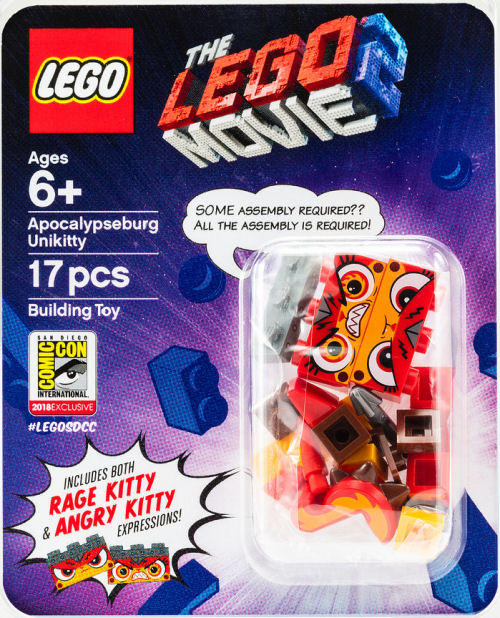 And if that's not enough cute for you there is another chance to enjoy LEGO pumping the Unikitty brand with a special airing of a new episode of the Unikitty TV series on July 21st (Saturday),followed by a Q&A, followed by a special autograph signing with the voice talent and show producers.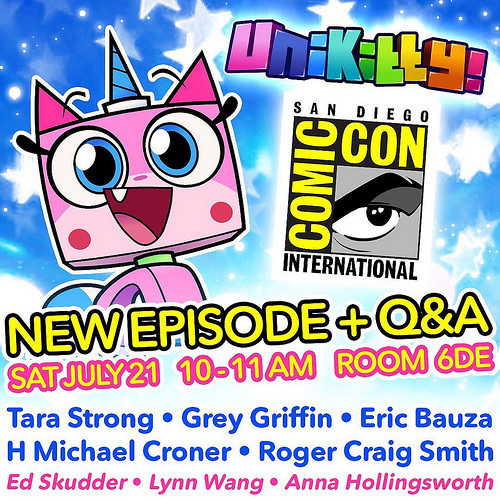 Between 2:15 and 3:15pm in Room 6A on July 20th (Friday) the team behind the LEGO DC Super-Villains videogame, including Arthur Parsons (head of design, TT Games) and fan-favorite Batman voice actor Kevin Conroy, along with Tara Strong (voice of Harley Quinn), Julie Nathanson (voice of Silver Banshee), Fred Tatasciore (voice of Solomon Grundy, Clayface, Black Adam, Killer Croc), Ames Kirshen (VP, Interactive & Animation, DC Entertainment), Justin Ramsden (Designer, Super Heroes, The LEGO Group) and moderator Andrea Rene (What's Good Games) will give an inside look at the first LEGO game to put players at the center of a villain-centric adventure. Afterwards the panel will be signing a free poster.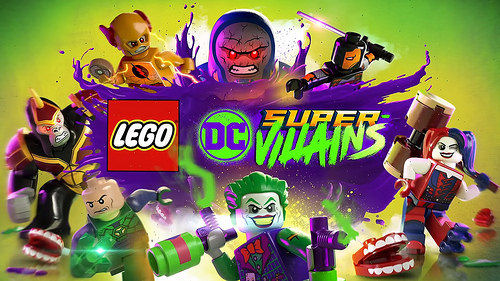 Despite having had two Star Warsmovies out within six months of each other, as well as over 60 new sets in the last year, LEGO aren't pushing their Star Wars as heavily as past cons. The only officially announced LEGO Star Wars content is the exclusive 75512 Millennium Falcon Cockpit which will be lotteried on July 20th (Friday).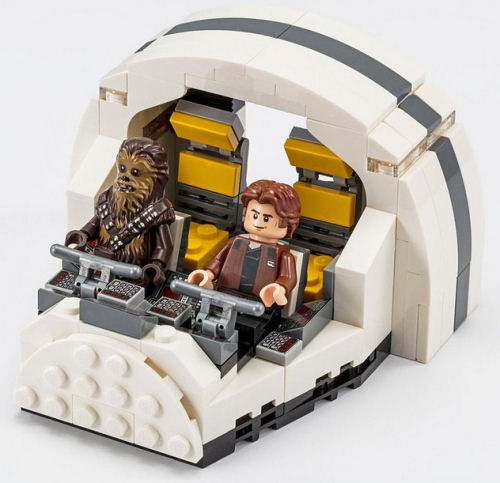 However there is speculation that some sets - including the new 75219 Imperial AT-Hauler and 75217 Imperial Conveyex Transport sets from Solo: A Star Wars Story - will be available for purchase, as has happened in years past.

The other exclusive sets that are part of the online lottery include 75996 Aquaman and Storm (July 19th) and 75997 Ant-Man and The Wasp (July 21st) ensconced in VHS slipcases, as well as Black Lightning (July 20th) and Sherrif Deadpool (July 21st) minifigs.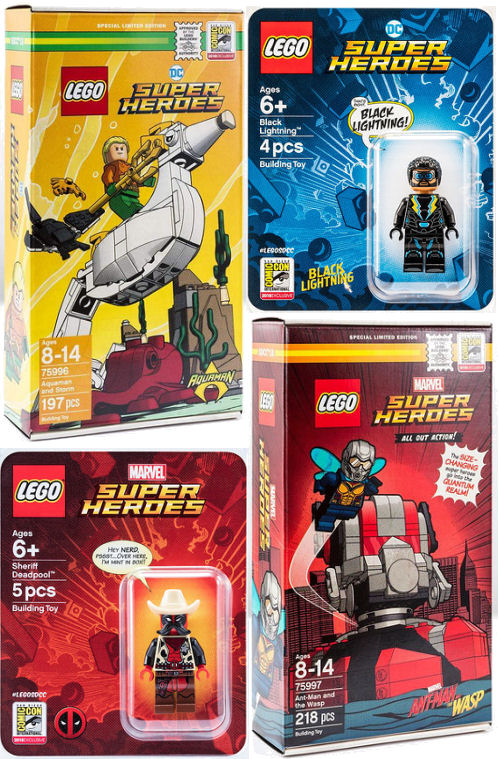 Official LEGO artist - and fresh from working on LEGO DC Super-Villains - Dan Veesenmeyer will have a table (HH-23) in Artists Alley and will be taking commissions for his artwork. If you've ever checked out the covers for any of the recent LEGO video games from Warner Entertainment or Scholastic children's readers chances are you will have gazed on his graphics. His work even adorns the Marvel Super Heroes portal at LEGO.com! If you've already attended the LEGO DC Super-Villains videogame panel and had your exclusive poster signed why not pop round to Dan's table and ask him to add his signature to it?

DK Publishing (booth #1515-A) will be hosting a signing with Cavan Scott - who wrote LEGO DC Comics The Awesome Guide - between 3 and 4 pm on July 22nd (Sunday). The event has limited access and free tickets will be distributed 10 minutes before the event.

Comic book fans will definitely want to gravitate towards the LEGO booth (#2829) where a life-size brick built statue of Thanos. Whether you are into LEGO or not marvelling at this 91,350 bricks titan, which weighs 450 lbs (205 kg) and took 418 hours to design and build, isn't going to be a waste of that most precious of SDCC resources - time.



SDCC will turn into Cannes between 1:45 and 3:30pm on July 22nd (Sunday) when Room 6BCF hosts the world premiere of LEGO DC Comics Super Heroes Aquaman: Rage of Atlantis! On hand will be will be actors Dee Bradley Baker (American Dad!) as Aquaman, Troy Baker (The Last of Us, Batman: Arkham Knight) as Batman, Grey Griffin (DC Super Hero Girls) as Wonder Woman and Lois Lane, Cristina Milizia (Bunsen Is a Beast) as Green Lantern/Jessica Cruz, Susan Eisenberg (Justice League / Justice League Unlimited) as Mera, and Fred Tatasciore (Batman Ninja) as the villainous Lobo. Filmmakers on the panel include Matt Peters (LEGO DC Comics Super Heroes: Gotham City Breakout), screenwriters Jim Krieg (Batman: Gotham by Gaslight) and Jeremy Adams (LEGO DC Comics Super Heroes: The Flash), and executive producer Brandon Vietti (Young Justice) who will all take part in a postscreening panel.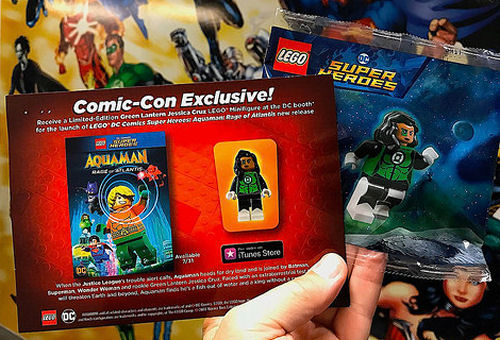 As an added bonus everyone in the audience will receive an exclusive polybagged LEGO minifig of Jessica Cruz/Green Lantern. Those unable to attend the screening can drop by the DC booth (#1915) and pick up a polybag (while supplies last).

Last but not least is the LEGO Ninjago panel taking place in Room 6A between 10:30 and 11:30am on July 22nd (Sunday). Ninjago veterans Tommy Andreasen (co-creator/producer) and Michael Svane Knap (LEGO senior design manager) are joined by lead writer Bragi Schut, voice talents Brent Miller (voice of Zane), Kelly Metzger (voice of Nya), and Vincent Tong (voice of Kai) to talk about their favorite memories and other reflections on creating LEGO's longest running and most successful show.