Sony: New Totaku Line of Playstation Characters Coming To Gamestop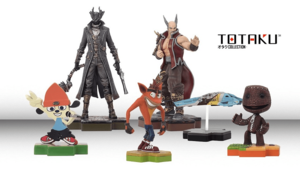 The first wave of Totaku figures will be available starting 23 March at Gamestop stores. These are made under the ThinkGeek banner, so they maybe on the website soon as well.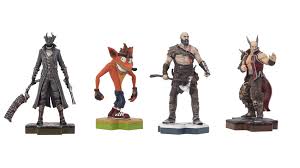 The first wave includes Kratos from God of War (looks like the God of War IV model), Crash Bandicoot, Sickbay from LittleBigPlanet, Heihachi from Tekken, Parappa the Rapper, the Hunter from Bloodborne, and the Feisar FX350 ship from Wipeout (why?). These will sell for $10 each. They stand about 10cm tall and appear to have some articulation but not on the base.