LEGO: Toys "R" Us Canada Bricktober Offer IV

The fourth and closing week of Bricktober has the most highly sought after four minifig pack to date - the free LEGO Harry Potter Minifigure Collection (5005254 ). This promotional set includes Madam Rolanda Hooch, Horace Slughorn in is his first appearance as a LEGO minifig, Dolores Umbridge and Boggart Snape

This promotional set is free when you make an in-store $75 pretax purchase on any LEGO sets between October 26th and November 1st. Online purchases do not qualify.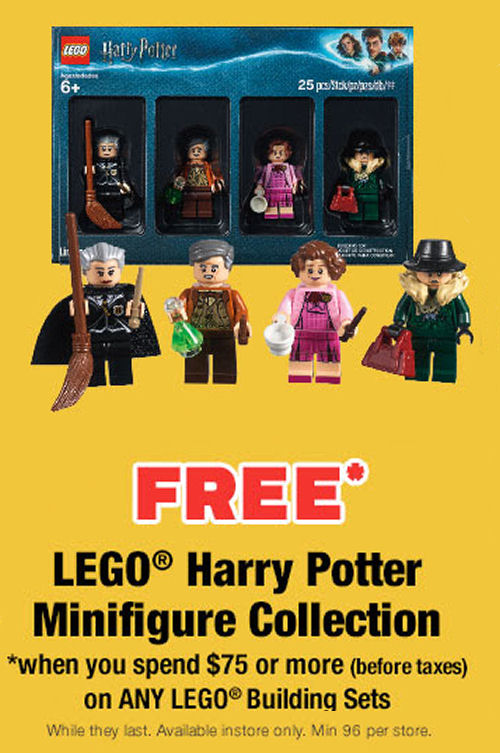 LEGO shoppers in the USA need to keep their eye on Barnes & Noble, who have ramped up their toy sections who are currently stocking these for $7.99.

This closes Toys "R" Us Canada's Bricktober for now - fingers crossed the beleaguered toy chain survives another calendar year.