Gentle Giant News Archives
---
---

Diamond Select Toys To Purchase Gentle Giant, Ltd. Assets
D. Martin
February 12, 2019
With the 2019 International Toy Fair only days away, Diamond Select Toys announces their purchase of Gentle Giant, LTD. Click through for the full press release and stay tuned for more in our coverage this weekend! Full Report
---
---
International Toy Fair 2018: Gentle Giant
D. Martin
February 23, 2018
After many years not attending the annual trade show, our friends at Gentle Giant have finally returned to New York City to show off their new mass market offerings. Click the thumbnails above to have a closer look at the Marvel Comics and Star Trek items they had on display in their 2018 International Toy Fair showroom booth, then head over to Rebel Scum for check out their Star Wars offerings! Full Report
---
---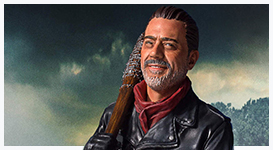 Gentle Giant Announces San Diego Comic-Con Exclusive Negan Mini Bust!
Attendees at the 2017 San Diego Comic-Con will need to get in line at the Gentle Giant booth for their event exclusive Walking Dead Negan Mini Bust. If you a re a Premier Guild member, you can get one by following the link above! Full Report
---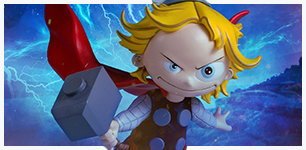 Gentle Giant Ltd: Animated Thor Statue Is Up!
The next piece in Gentle Giant Ltd's awesome Skottie Young inspired Marvel Comics animated statue series is now up for pre-order. Follow this link to get the Animated Thor statue! Full Report
---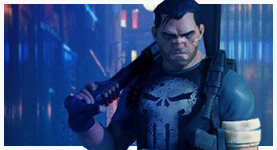 Gentle Giant Ltd: Punisher Collectors Gallery Statue Is Up!
The pre-order for Gentle Giant Ltd's Marvel Comics Punisher Collectors Gallery statue is now open. Follow this link to reserve yours now! Full Report
---