Posted by: Adam on
July 4, 2019 at 05:33 PM CST
---
Hot off the press, this first release will feature a total of twelve San Diego Comic-Con exclusives and ten debut items. Product categories include pins, jewellery, home & office goods, and plushies. All products are officially licensed and come from popular brands like Star Wars, Disney, Marvel, Harry Potter, Doctor Who and more!.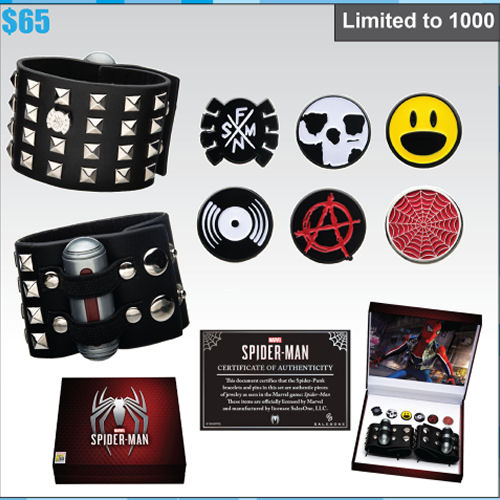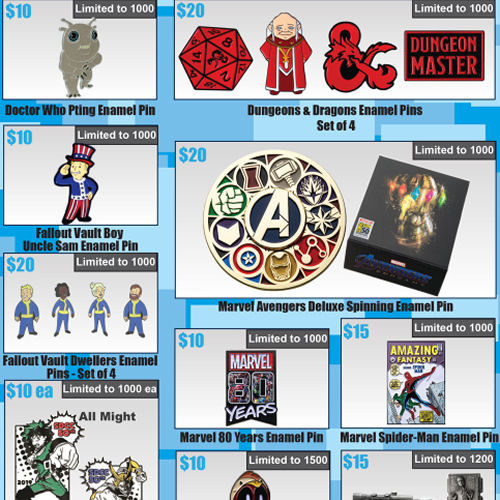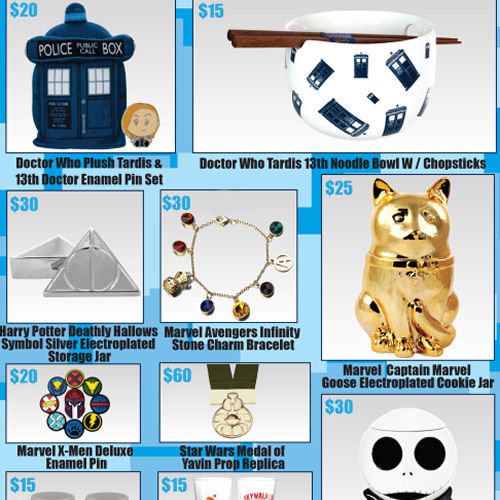 Con attendees will be able to purchase both exclusive items and debut items at San Diego Comic Con 2019 at the San Diego Convention Center between July 18th and 21st, 2019 at any Toynk Toys booth (815, 3749 & 4437).
Who is Toynk? Back in 2001, tired of the boring corporate grind, three friends: Steve, Ron & Mike, hatch a brilliant plan to develop a company centred on fun products. What could be more enjoyable than a business selling costumes, toys and collectibles? The Toynk Toys team has since grown and varies from 40 to 200+ diverse, fun-loving people, depending on the season. Today their head office just outside Chicago boasts a 125,000 square foot facility which is home to their offices, retail store, and warehouse. Outside of Illinois, they visit over 200 toy shows/Comic-Cons around the world each year with the aim to deliver an ever-expanding array of cool costumes, geeky toys, and hot collectibles.
---
Related Stories:
Toynk: SDCC19 Exclusives Update
Toynk: Anime Expo Exclusives

---